10 of the best TV shows to watch this September
(Image credit: Ser Baffo/Hulu)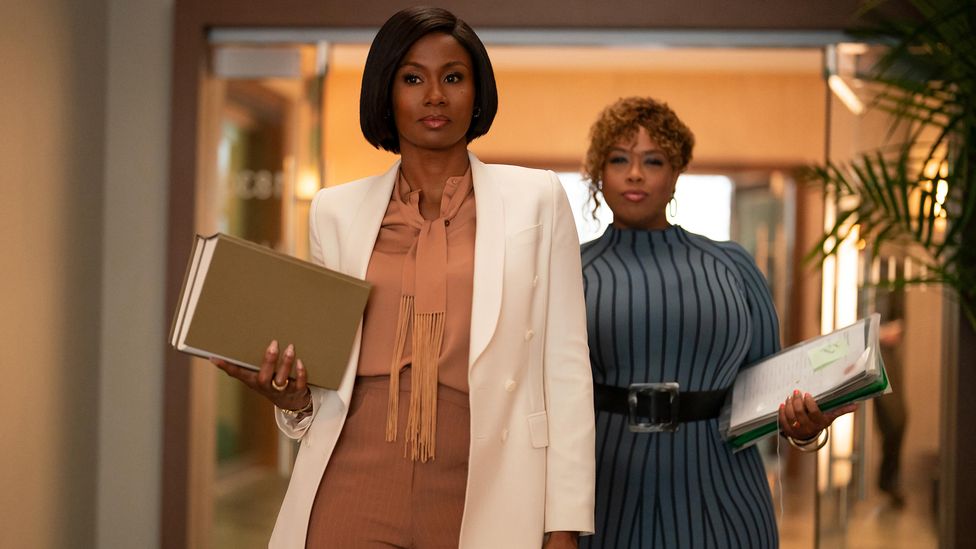 From a Lord of the Rings prequel to a controversial drama about Boris Johnson and the return of hit sitcom Abbott Elementary, Amy Charles lists this month's unmissable new releases to watch and stream.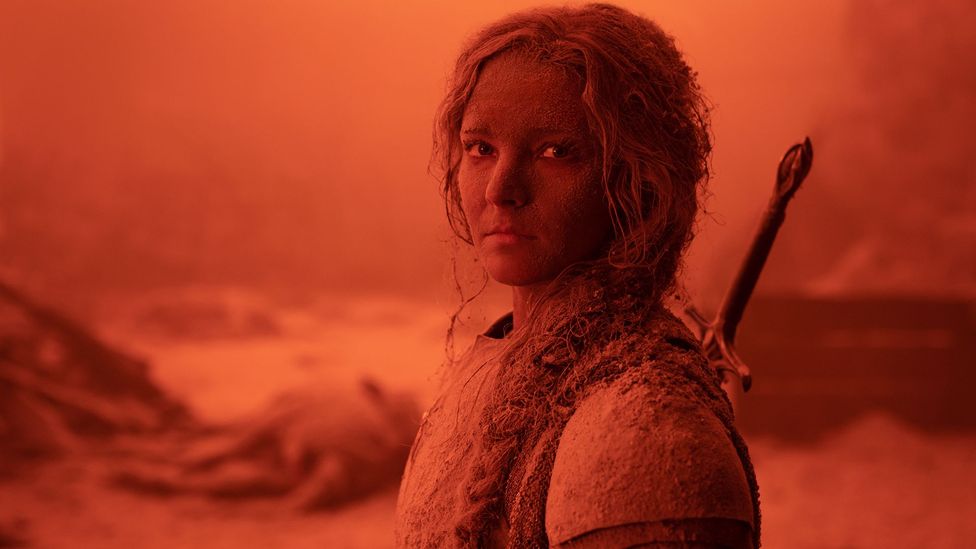 1. The Lord of the Rings: The Rings of Power
Twenty-one years on from the release of Peter Jackson's first Lord of the Rings film, a new story of Middle-earth is coming. The Rings of Power – an original tale inspired by Tolkien's writing – is set during the Second Age of Middle-earth, thousands of years before the events of The Hobbit and The Lord of the Rings. "We feel like deep roots of this show are in the books and in Tolkien," co-showrunner Patrick McKay told the Television Critic Association, "we feel that this story isn't ours. It's a story we're stewarding that was here before us and was waiting in those books to be on Earth." With a large ensemble cast that includes Morfydd Clark (Saint Maud) and Robert Aramayo (Game of Thrones) as elves Galadriel and Elrond and Sir Lenny Henry as Sadoc Burrows, all eyes will be on whether the show – reported to have cost in the hundreds of millions of dollars – will stick the landing, as fans of this treasured franchise are known to be very discerning. Watch the trailer for The Lord of the Rings: The Rings of Power here.
The Lord of the Rings: The Rings of Power premieres on 2 September on Amazon Prime Video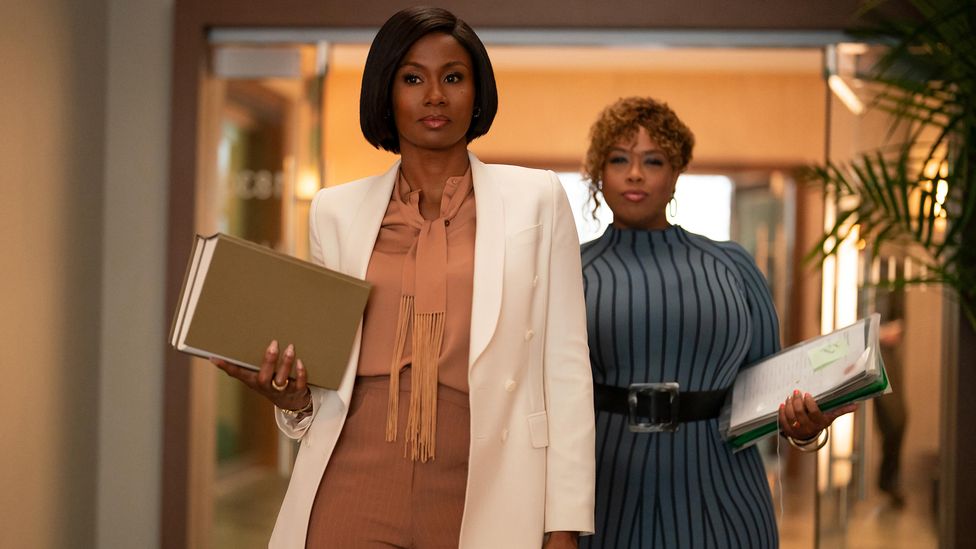 2. Reasonable Doubt
"I'm trying to be a good friend. A good mother and a good lawyer. Clearly, I'm not being a good wife," says heroine Jax Stewart (Emayatzy Corinealdi) in the trailer for Reasonable Doubt. This LA-set "sexy legal drama" follows the life of Stewart, a high-powered attorney who is trying to juggle marriage, motherhood and a murder trial, all while keeping her life on track. The show is notable for being executive produced by the star of Scandal and Little Fires Everywhere, Kerry Washington, who also directed the first episode. Speaking on the Hulu YouTube channel, Washington says "We're really proud of the show. We're walking through the world as this incredibly powerful black woman does. I want people to feel changed, and moved, and more in touch with themselves."
Reasonable Doubt premieres on 27 September on Hulu in the US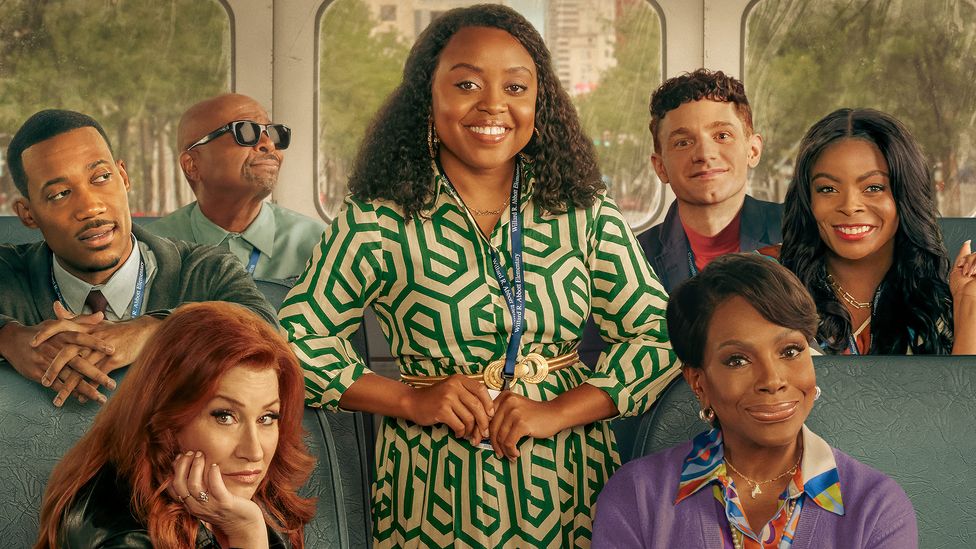 3. Abbott Elementary
School's back for another year at Abbott Elementary. This critically-acclaimed mockumentary sitcom – which has been extended from 13 episodes to 22 for this second season – will return to the Philadelphia primary school and its hilarious teachers and support staff. The show received a plethora of nominations for this year's Emmys, including best comedy series and best lead actress in a comedy for Quinta Brunson, the show's creator, writer and star, alongside supporting acting nods for Tyler James Williams, Janelle James and Sheryl Lee Ralph. Partly inspired by Brunson's mother – who taught at a Philadelphia public primary school – Abbott Elementary "came at a time where people were appreciating teachers way more," Brunson told Deadline, going on to reveal that this latest run will explore more of the teachers' lives outside of the school gates. Watch the teaser trailer for Abbott Elementary here.
Abbott Elementary season two premieres on 21 September on ABC in the US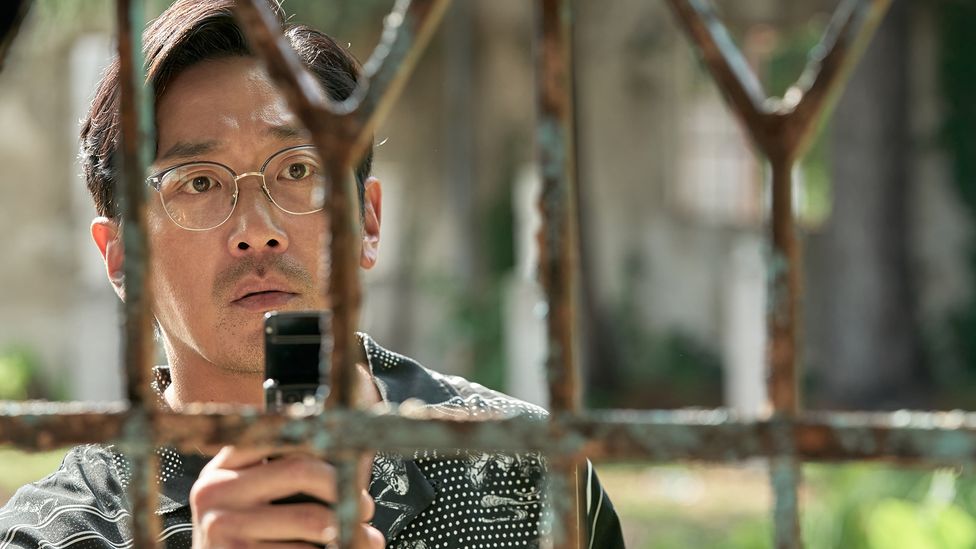 (Credit: Cho Wonjin/Netflix)
4. Narco-Saints
"It may be hard to believe, but everything I'm about to share is what I experienced firsthand," says protagonist Kang In-gu (Ha Jung-woo). In the teaser trailer of this new South Korean crime thriller, starring some of the country's biggest acting names including Ha (The Handmaiden), Park Hae-soo (Squid Game) and Hwang Jung-min (Ode to My Father). Based on a "true lie" according to the trailer, it tells the story of an imprisoned businessman (Ha), who is forced to cooperate with South Korea's National Intelligence Service to bring down a South Korean drug lord (Hwang) at large in the South American country of Suriname. Yoon Jong-bin, whose credits include acclaimed films The Spy Gone North and Nameless Gangster, is the creator, so expect high-calibre acting coupled with top-notch direction.
Narco-Saints is released on 9 September on Netflix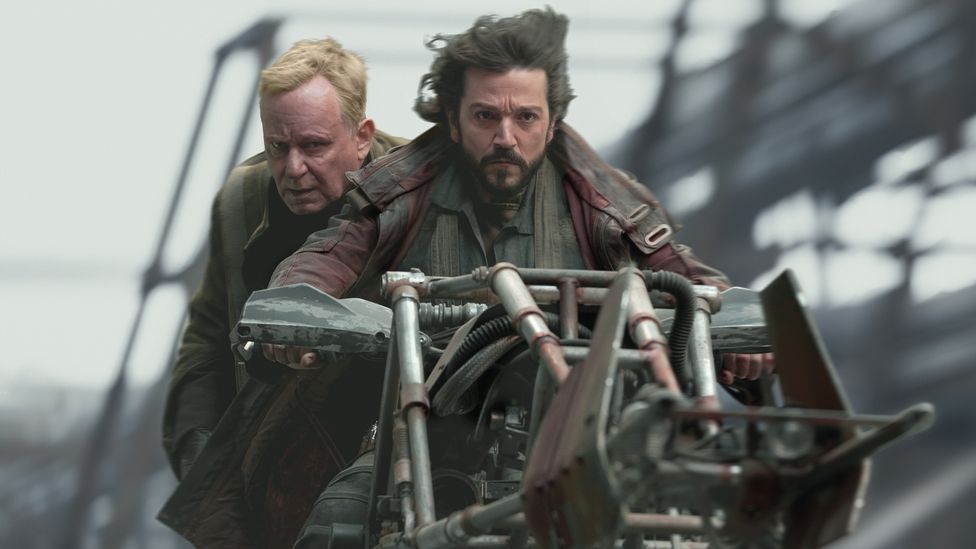 5. Andor
Set five years prior to the events of Star Wars prequel Rogue One, this latest Star Wars TV series will tell the story of the beginnings of the rebellion against the Empire. Diego Luna reprises his role as pilot and spy Cassian Andor, and told Collider that "there is no better time to come out with a story like this than today… this is the story of someone that probably, at the beginning, didn't know he was capable or had not acknowledged that he was capable of [anything]. That's why I think it's important to tell it now and to do it right." As it's a prequel, anyone who knows the events of Rogue One knows the ultimate fates of some of the characters, but creator Tony Gilroy told Empire that "it's quite amazing to start a show where it's not about where we can end – it's about, how did we end there?" Watch the teaser trailer for Andor here.
The first two episodes of Andor are released on 21 September on Disney+, with the rest released weekly thereafter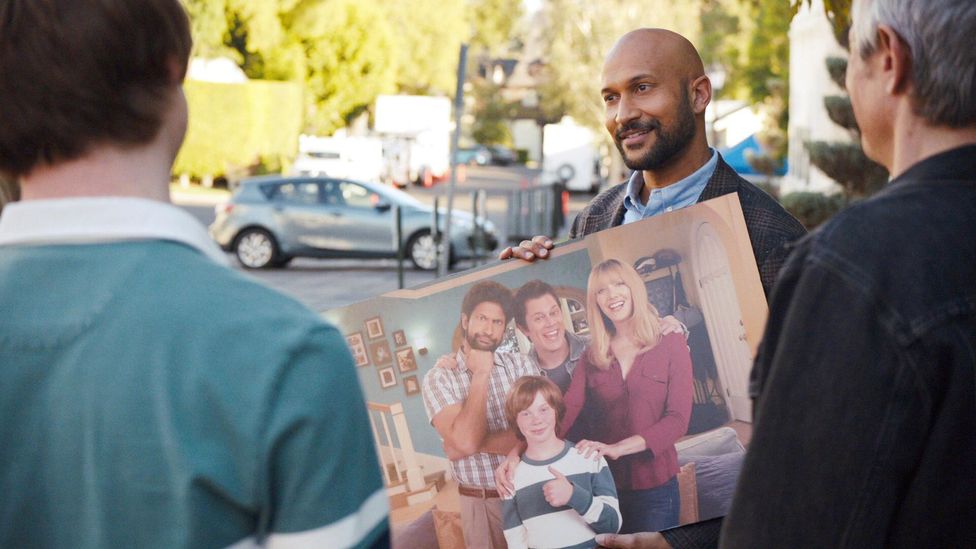 6. Reboot
These days, it can feel like everything's getting a reboot – from The Fresh Prince of Bel-Air to Sex and the City – and that rather than invest in new ideas, the TV industry is instead content to cash in on some nostalgia. With that in mind comes Reboot: a meta-comedy from Hulu, about a comedy being rebooted, on Hulu. The premise is simple: a family sitcom from the early 2000s is revived and so the dysfunctional cast are forced back together. From the co-creator of Modern Family, Steven Levitan, it boasts an ensemble cast including some of comedy's finest talents: Keegan-Michael Key (Key and Peele), Judy Greer (Archer), Johnny Knoxville (Jackass), Paul Reiser (Mad About You), Rachel Bloom (Crazy Ex-Girlfriend), Calum Worthy (American Vandal) and Krista Marie Yu (Dr Ken). Watch the trailer for Reboot here.
Reboot premieres on 20 September on Hulu in the US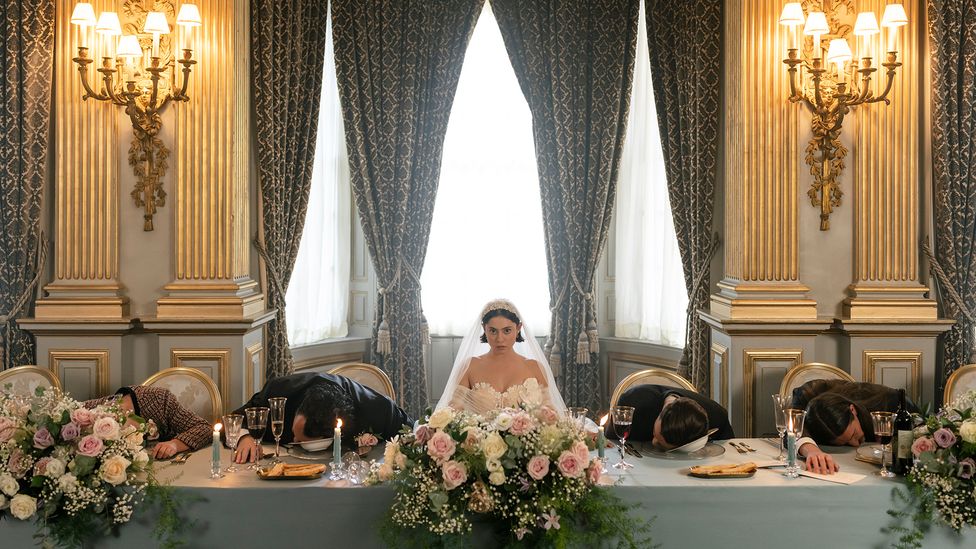 (Credit: Luke Varley/Disney+)
7. Wedding Season
When it comes to weddings, usually the most drama you get is a drunken uncle or a damaged dress. Not this time. The day begins with Stefan (Gavin Drea) crashing Katie and Conrad's wedding to object, having enjoyed a two-month whirlwind affair with her. Hours later, Stefan is arrested after eight people in the wedding are murdered, including the new groom. Swearing his innocence, Stefan goes on the run with Katie (Rosa Salazar) across the UK and US, in this chaotic-looking romantic-comedy action thriller. Watch the trailer for Wedding Season here.
Wedding Season is released on 8 September on Hulu in the US, Star+ in Latin America and Disney+ globally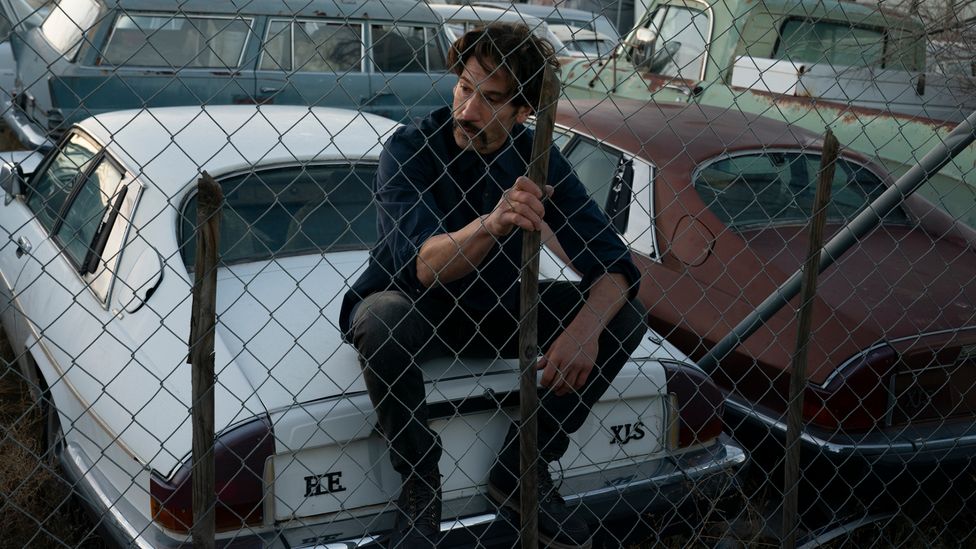 (Credit: Justin Lubin/ Showtime)
8. American Gigolo
After serving 15 years for a murder he didn't commit, former sex worker Julian Kaye is left picking up the pieces of the life he left behind. Reimagining the 1980 Paul Schrader/Richard Gere film, this new series stars Jon Bernthal (The Walking Dead) in the lead, with Rosie O'Donnell as Detective Sunday, who is looking into the murder that sent him down a decade and a half ago. The rest of the cast includes Gretchen Mol (Boardwalk Empire), Lizzie Brocheré (American Horror Story), Gabriel LaBelle (Dead Shack) and Leland Orser (Ray Donovan). Production of the show hasn't been without hiccups; David Hollander – showrunner of Ray Donovan – was the original creator and executive producer of this reboot, but left the production earlier this year. Watch the trailer for American Gigolo here.
American Gigolo premieres on 9 September on Showtime in the US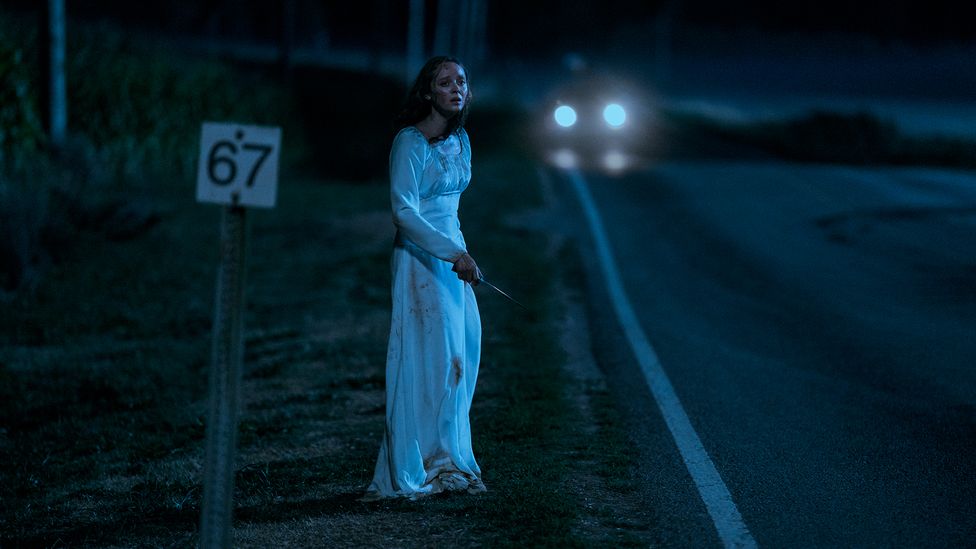 (Credit: Ricardo Hubbs/Netflix)
9. Devil in Ohio
Spooky season is fast approaching, and with it comes some tantalisingly terrifying television. Devil in Ohio, based on Daria Polatin's book of the same name, follows hospital psychiatrist Dr Suzanne Mathis (Emily Deschanel, best known for Bones), who provides shelter to a mysterious teenage cult escapee Mae (Madeline Arthur). But nothing is ever as simple as it first appears, as the new arrival into her home threatens to tear Dr Mathis's family apart. The scary satanic cult at the centre of this series was created in the writers' room, Polatin – who also executive produced the series – told Tudum, Netflix's online magazine, saying: "We tried to learn as much as we could about as many organizations, then we made up our own cult using elements of many different groups… We came up with our whole ideology." Watch the trailer for Devil in Ohio here.
Devil in Ohio is released on 2 September on Netflix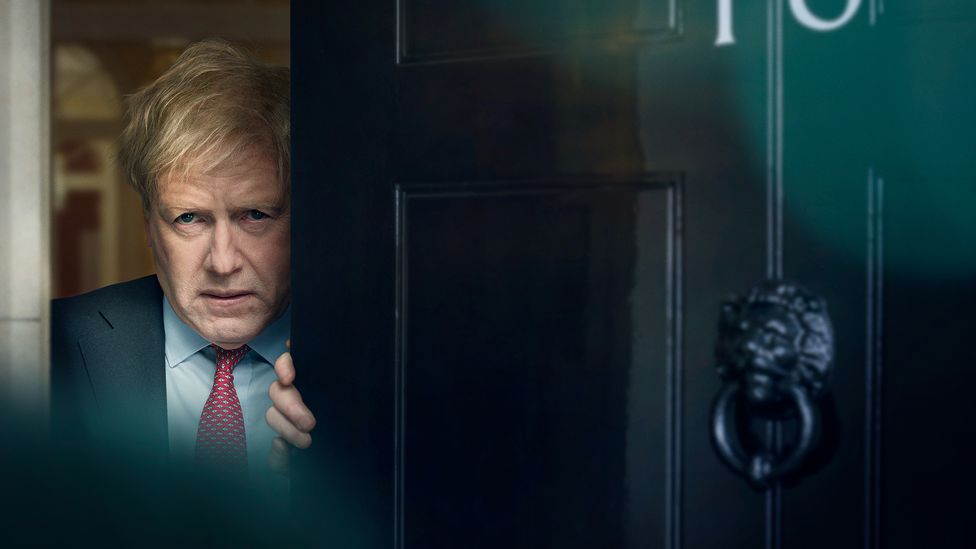 10. This England
Barely will have Boris Johnson stepped down after a tumultuous two-and-a-half years as the UK Prime Minister before this dramatisation of his premiership arrives, co-written and directed by the prolific British film and TV-maker Michael Winterbottom (The Trip, Greed). This six-part miniseries, starring Kenneth Branagh plastered in prosthetics, is set to tell the story of Johnson's first months in charge amid the first wave of the pandemic. Since the show's announcement 18 months ago there has been debate around its timing and (apparent) tone; what's certain is that this hot-button drama will stoke even more discussion in the coming weeks and months. Watch the teaser trailer for This England here.
This England will be released on 21 September on Sky Atlantic and Now in the UK
Love film and TV? Join BBC Culture Film and TV Club on Facebook, a community for cinephiles all over the world.
If you would like to comment on this story or anything else you have seen on BBC Culture, head over to our Facebook page or message us on Twitter.
And if you liked this story, sign up for the weekly bbc.com features newsletter, called The Essential List. A handpicked selection of stories from BBC Future, Culture, Worklife and Travel, delivered to your inbox every Friday.