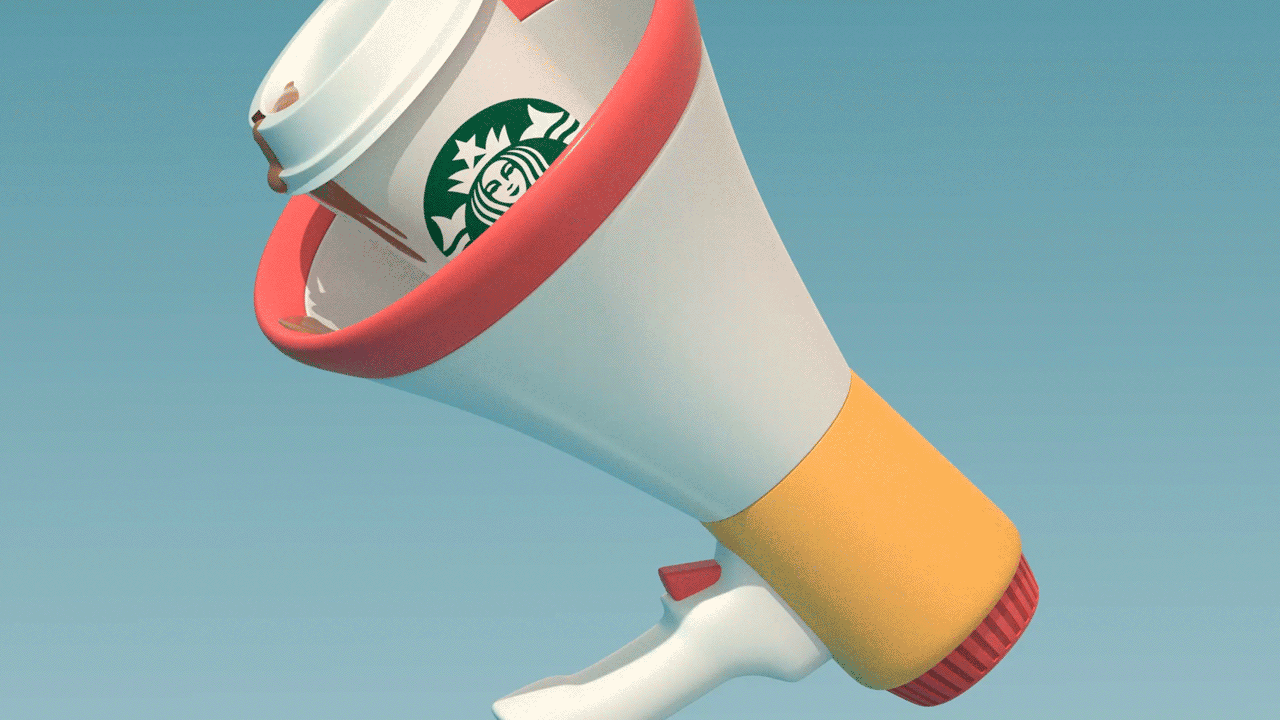 The current Starbucks campaign is the creation of Workers United, a small, idiosyncratic affiliate of the Service Employees International Union. The S.E.I.U. represents some two million members in the U.S. and Canada, mostly health and janitorial staff. It also backed the Fight for 15 campaign for higher wages in fast food. For its part, Workers United descends from the progressive International Ladies' Garment Workers' Union of the early twentieth century. Today, most members of Workers United are immigrants who wash, dry, and deliver linens for big commercial laundries.
Workers United entered the coffee industry somewhat by chance. Five years ago, it started to organize local chains in upstate New York: first, at Gimme! Coffee, in Ithaca, then at SPoT Coffee, in Buffalo. In 2020, a Workers United organizer, Jaz Brisack, and a former member of the Gimme! union, Will Westlake, got jobs at Starbucks stores in greater Buffalo. Frustrated by issues such as persistent understaffing and inadequate pay, they floated the idea of a union by their co-workers. Michelle Eisen, a longtime employee and a stage manager, signed on in earnest for what would become Starbucks Workers United. Eisen told me that, since coming to Starbucks, in 2010, she had watched the company become more cutthroat, more focussed on profits. In 2021, it made $29.1 billion in net revenue. "There's been a dramatic shift, in my opinion, in terms of the business model itself and in terms of the value placed on employees," she said.
To quash the nascent organizing in Buffalo, Starbucks flew in a procession of managers and executives. But Eisen, Brisack, and their co-workers voted to join Workers United anyway, forming the first union at any stand-alone Starbucks location in the U.S. since the eighties. Their success inspired employees in Mesa, Arizona, to unionize, and soon what looked to be scattered droplets turned into a wet windshield. Hundreds of baristas all over the country reached out to Workers United, whose staff struggled to keep up with the requests for help. The sheer velocity and scale of organizing at Starbucks demanded a new approach.
Baristas in Buffalo started to advise would-be unionists, establishing a pattern of rank-and-file, peer-to-peer teaching. In the Pacific Northwest, where the union has no paid staff, workers have been especially coöperative, interconnected, and willing to strike. A Workers United organizer in Philadelphia, Alex Riccio, has advised them remotely, via text message and Zoom, while a team of labor lawyers in Seattle handles their union elections and unfair-labor-practice charges before the N.L.R.B. The workers themselves have done everything else.
In Schultz's back yard, the organizing quickly assumed a personal dimension. In March, the store at the corner of Broadway and Denny, a busy intersection of Seattle's Capitol Hill, became the first to unionize in the Pacific Northwest—and did so just before Schultz reclaimed his seat as C.E.O. When Schultz's beloved Reserve Roastery went union, workers held a rally and called him out by name. About a month ago, a key location in Madison Park, between Lake Washington and the lush Washington Park Arboretum, voted yes for Starbucks Workers United. It was the store closest to Schultz's personal residence, known to many baristas in town as "Howard's home store."
At the end of June, more than four thousand members of unions and left-leaning political groups, like the Democratic Socialists of America, gathered in Chicago for Labor Notes, a biennial convention. It was the largest meeting in the event's forty-year history, and some seventy Starbucks baristas—much younger and more diverse, in race and gender identity, than the rest of the crowd—were in attendance​​. In a hotel ballroom filled with groupie-like zeal, I watched Bernie Sanders tout the importance of unions to American democracy. Next to him on the dais were representatives of the two worker movements that everyone seemed to be talking about: Eisen, of Starbucks Workers United, and Chris Smalls, of the Amazon Labor Union, which won a surprise victory, on Staten Island, earlier this year.
If car and steel manufacturing were once the epicenters of American labor organizing, they have since given way to giants in the service sector and tech. Starbucks and Amazon, both creatures of Seattle, are now two of the country's ten largest employers. (Amazon, with roughly 1.1 million employees, is the second-largest, after Walmart. Starbucks, with about three hundred and forty thousand, is No. 8.) Schultz and Amazon's C.E.O., Jeff Bezos, may share a distaste for unions, but they've responded differently to organizing efforts. On Staten Island, Amazon brought in "union-avoidance" consultants to roam the warehouse floor and meet with workers before the union election. At Starbucks, by contrast, such efforts have been handled in-house—by managers who hire, discipline, and schedule baristas, but who also work alongside them.
Managers have penalized staff for wearing union pins and T-shirts, posted flyers explaining why unions are anathema to Starbucks culture, and fired outspoken baristas. Matthew Thornton, a pro-union employee in Portland, was fired in April for supposedly failing to lock his store at night. He denies this, and told me that his manager refused to provide evidence from the security system. Without the job, Thornton has struggled to stay in college; he no longer qualifies for Starbucks's tuition benefit at Arizona State University. (Starbucks denied all "claims of anti-union activity" and said that Thornton's actions had created a "serious security risk.")
Some managers have campaigned enthusiastically against the union. Last fall, Taylor Pringle, a manager in Seattle, was sent to Buffalo after baristas began organizing. Workers say that he was there to dissuade them—and his conduct was such that the N.L.R.B. later included his name in a federal complaint alleging violations of labor law. When Pringle returned home from Buffalo, he was promoted to the post of district manager. (Neither Pringle nor his supervisor responded to calls or messages. Starbucks said that he was temporarily relocated to "help support partners in Buffalo due to understaffing.")