11 of the best films to watch this July
(Image credit: Universal Studios)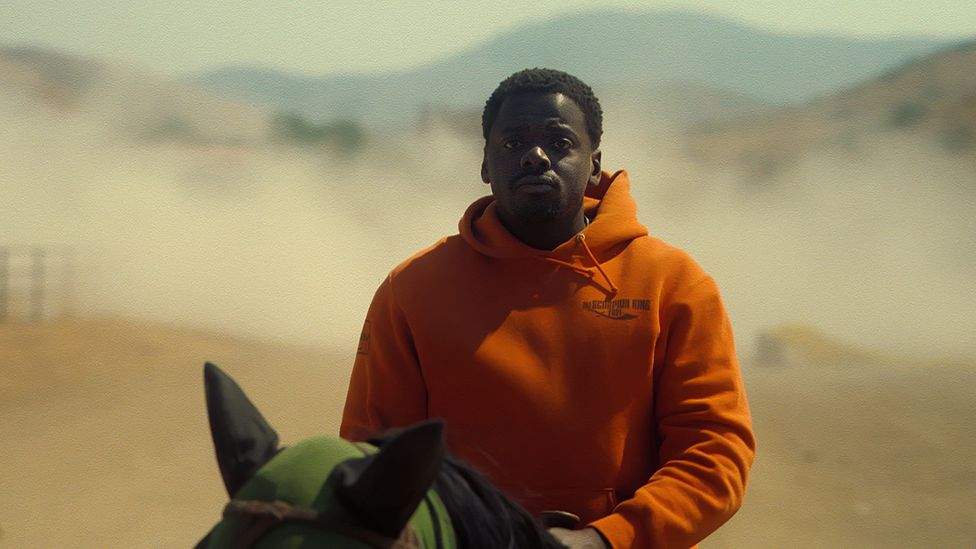 Taika Waititi's Thor is back, Jordan Peele is directing a new film with Daniel Kaluuya and Where the Crawdads Sing is adapted for the big screen – here are this July's unmissable releases.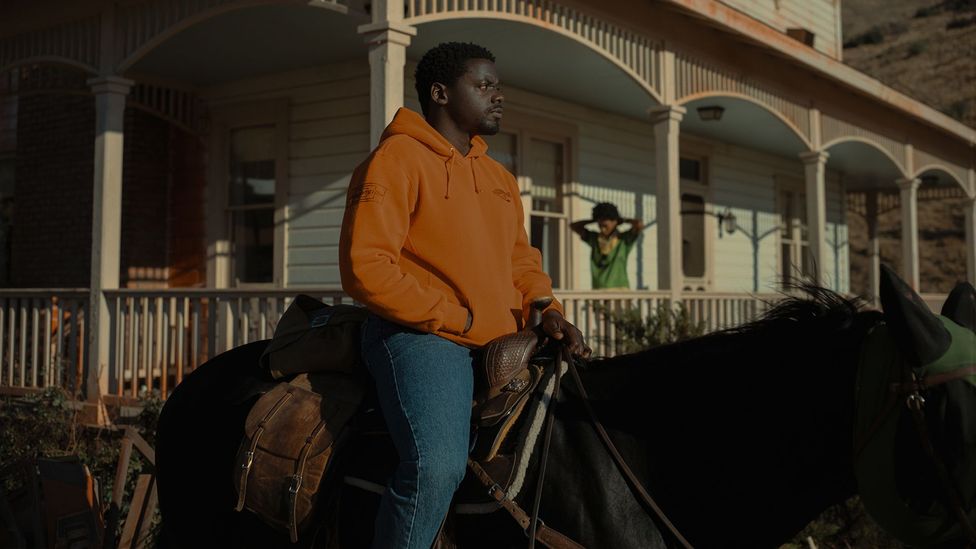 (Credit: Universal Studios)
1. Nope
A politically-charged sci-fi horror mystery with a very short title? Yes, Nope is the third film from Jordan Peele, the brilliant writer-director of Get Out and Us. For his alien-abduction movie, Peele reunites with the star of Get Out, Daniel Kaluuya, who plays a horse rancher in the US West. After a strange object falls from the sky and kills their father, he and his sister (Keke Palmer) suspect that there is a flying saucer hovering in the clouds above their ranch. The jaw-dropping revelations that follow, insists Peele, are best experienced in a crowded cinema. "I love a rapt audience," he said at CinemaCon in Las Vegas. "I love an audience that's cringing or cowering or laughing. Rollercoasters aren't fun alone. Laughing isn't fun alone. Being scared isn't fun alone. You need that energy and it heightens the ride."
Released on 22 July in the US, Canada, Ireland and Spain and on 12 August in the UK and Sweden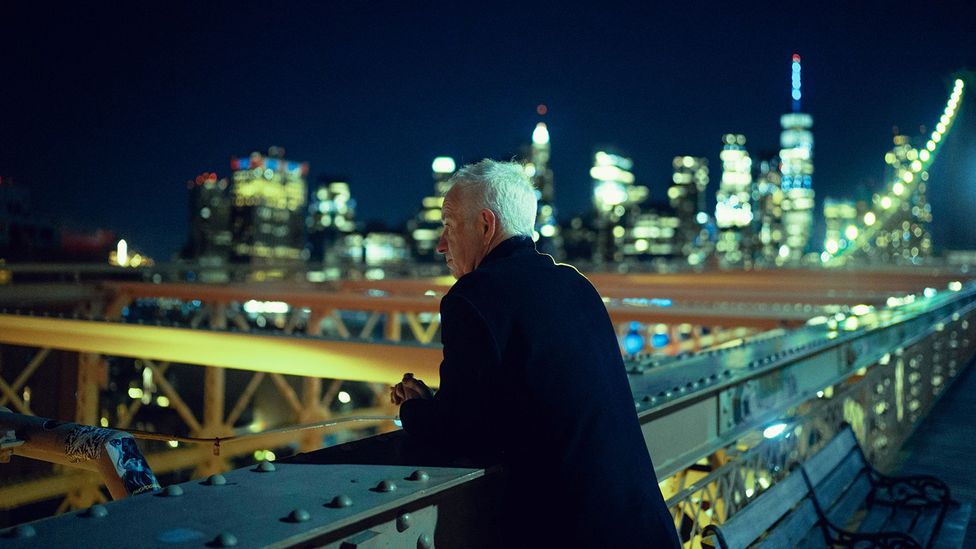 (Credit: Universal Content Group)
2. McEnroe
John McEnroe is one of the greatest players in the history of men's tennis. He is also one of the most fascinating: a notorious hothead who has matured into a genial commentator and family man. In Barney Douglas's intimate documentary, the erstwhile Superbrat wanders around his beloved hometown of New York City, and muses on his ferocious perfectionism, his tempestuous marriage to Tatum O'Neal, his relationship with his alcoholic father and his habit of yelling at any umpire who dared to rule against him. Björn Borg, Billie Jean King and others add their reminiscences. "Every moment of the film contains interesting information from these eye-witnesses as well as from an open and honest McEnroe," says Marilyn Ferdinand at AWFJ. "This film is vital viewing for anyone who wants to see and understand the achievements and heart of this champion."
Released on 15 July in the UK and Ireland, and will be released in September in the US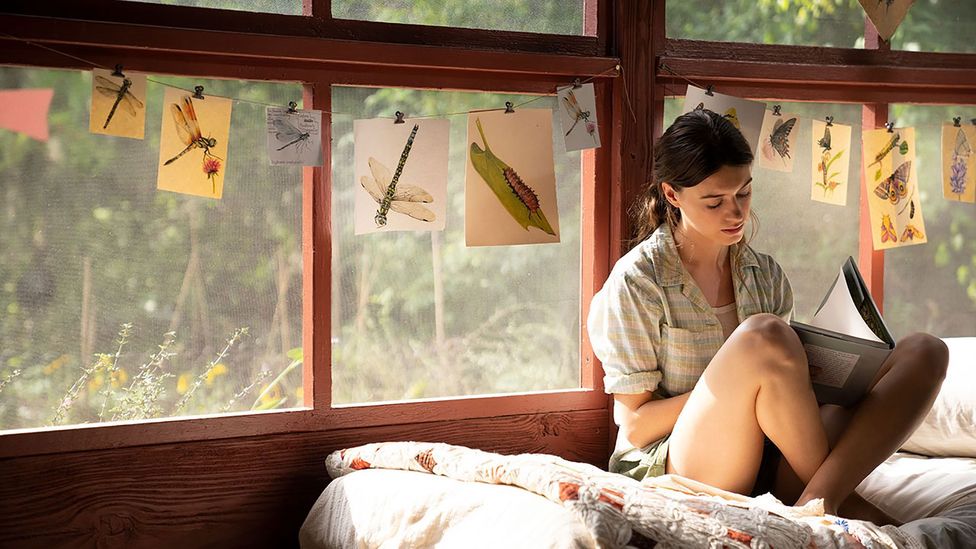 3. Where the Crawdads Sing
Where the Crawdads Sing is a phenomenon. Delia Owens's debut novel, a mystery-drama set in 50s and 60s North Carolina, topped the New York Times list of fiction best-sellers in both 2019 and 2020, and has now sold 12 million copies worldwide. One of its biggest fans, Reese Witherspoon, has produced the inevitable film. "The way that Delia Owens wrote this book with such authenticity, you could just tell she really grew up in this place," Witherspoon told Caitlin Brody at Vanity Fair. "She really appreciated the nature around her. The book is a love letter to growing up in the South." Daisy Edgar-Jones from Normal People puts on her best deep Southern accent to play Kya, a girl who lives alone in the marshlands. As a young woman, Kya has relationships with two local men (Harris Dickinson and Taylor John Smith), and considers moving back to civilisation. But when one of the men is found dead, she is put on trial for murder.
Released on 15 July in the US and Canada and on 22 July in the UK and Ireland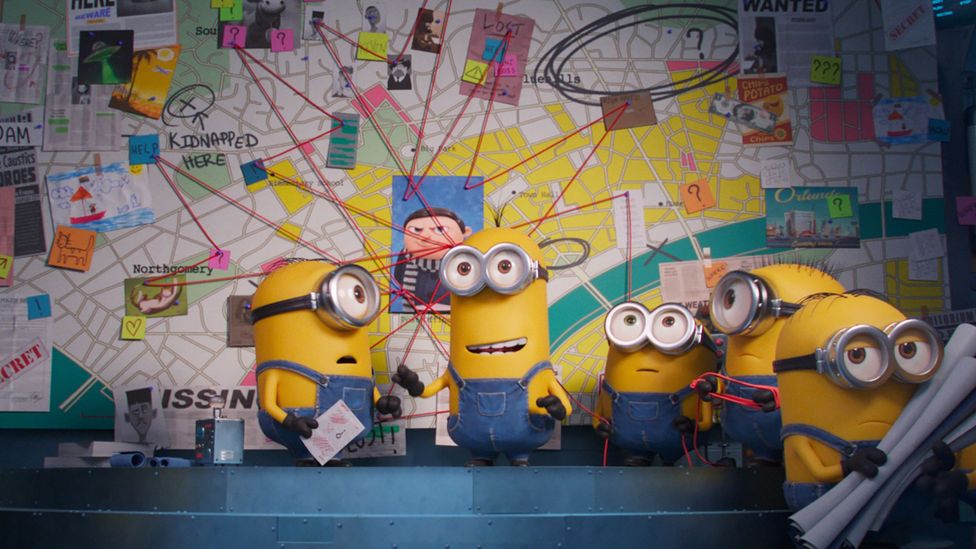 (Credit: Universal Studios)
4. Minions: The Rise of Gru
Depending on how you look at it, this is either a sequel to the first Minions film or a prequel to the first Despicable Me film. Either way, it's set in 1970s San Francisco when Gru (Steve Carell) was a 12-year-old boy with a full head of hair. Having set his black heart on becoming a supervillain, he must prove himself worthy of joining a gang called the Vicious Six. The bumbling Minions, meanwhile, must prove themselves worthy of being his assistants. Kudos to whoever came up with the baddies' names, because Minions: The Rise of Gru features Taraji P Henson as Belle Bottom, Lucy Lawless as Nunchuck, a nun who uses nunchucks, and Jean-Claude Van Damme as Jean Clawed, who has a lobster claw for a hand. "Six months into 2022," writes Peter Debruge at Variety, "it's the funniest film Hollywood has produced thus far. Audiences know what to expect, and animation studio Illumination delivers, offering another feel-good dose of bad behaviour."
Released internationally on 1 July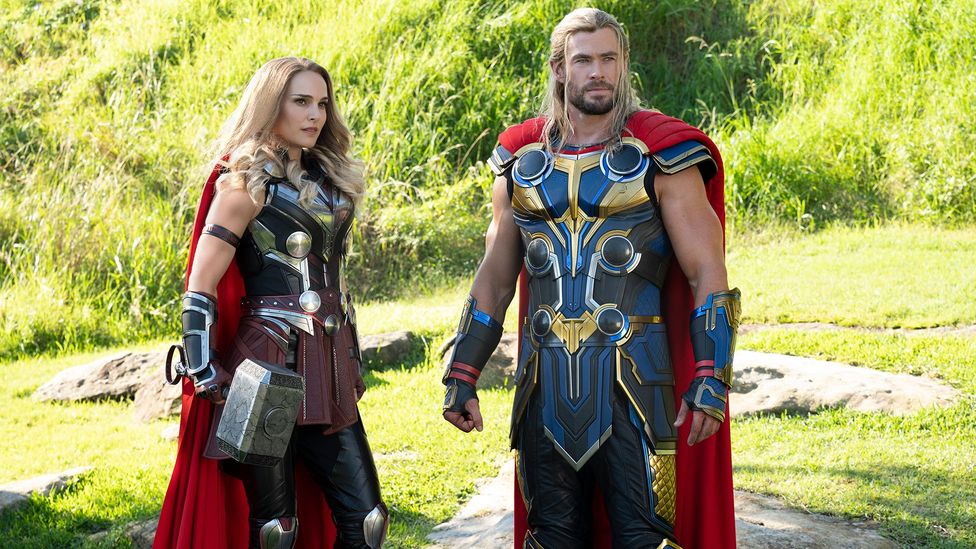 5. Thor: Love and Thunder
Thor: Ragnarok was probably the most fun of all of Marvel's superhero blockbusters, but its writer-director, Taika Waititi, has upped the ante for its follow-up, Thor: Love & Thunder. "It's so over the top now in the very best way," he said during an online "live-watch" of Ragnarok in 2020. "It makes Ragnarok seem like a really run-of-the-mill, very safe film… this new film feels like we asked a bunch of 10-year-olds what should be in a movie and just said yes to everything." Chris Hemsworth returns as the mighty Thor. He has given up being a superhero, but when the evil Gorr the God Butcher (Christian Bale) starts living up to his memorable name, Thor has to come out of retirement, along with his sidekicks Valkyrie (Tessa Thompson) and Korg (Waititi). The twist is that while he's been on sabbatical, his ex-girlfriend Jane Foster (Natalie Portman) has usurped his role as the hammer-wielding god of thunder.
Released internationally on 8 July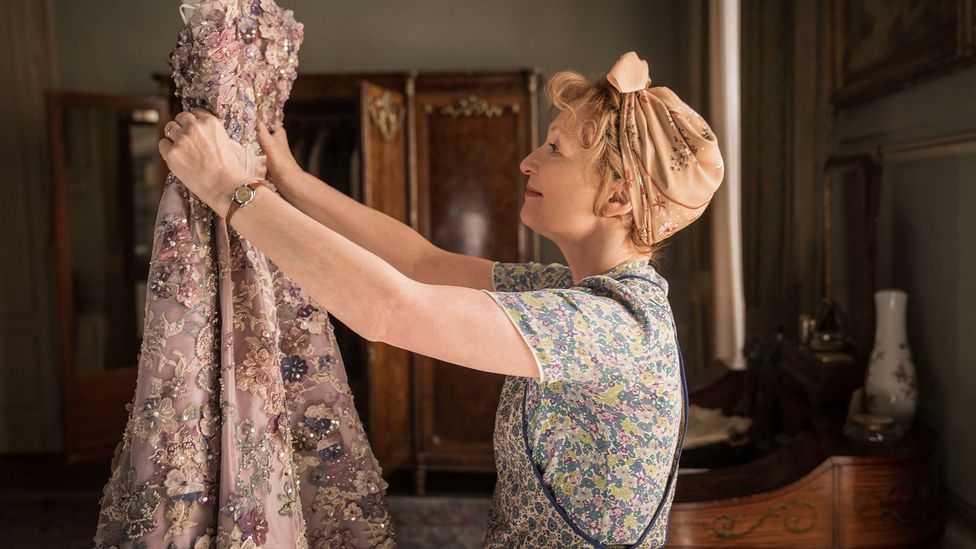 (Credit: David Lukazs / Ada Films Ltd)
6. Mrs Harris Goes to Paris
Lesley Manville seems to be well suited to high fashion. She was Oscar-nominated for her role as a designer's sister in Paul Thomas Anderson's Phantom Thread, and now she has the lead role in another tale of expensive frocks. Adapted from a novel by Paul Gallico, and previously filmed for television with Angela Lansbury, Mrs Harris Goes to Paris features Manville as Ada Harris, a cleaner in 1950s London. She is smitten by a Christian Dior gown owned by one of her wealthy clients, so when she discovers her war widow's pension has grown into a sizable nest egg, she flies to Paris to buy some Dior of her own. But will she be accepted in the snobbish world of haute couture, as embodied by Isabelle Huppert? Anthony Fabian's film promises nostalgic escapism – and as Gallico wrote three more novels about Mrs Harris, it could be the start of a franchise.
Released on 14 July in Germany, Italy and Mexico, and 15 July in the US, Canada, the UK and Ireland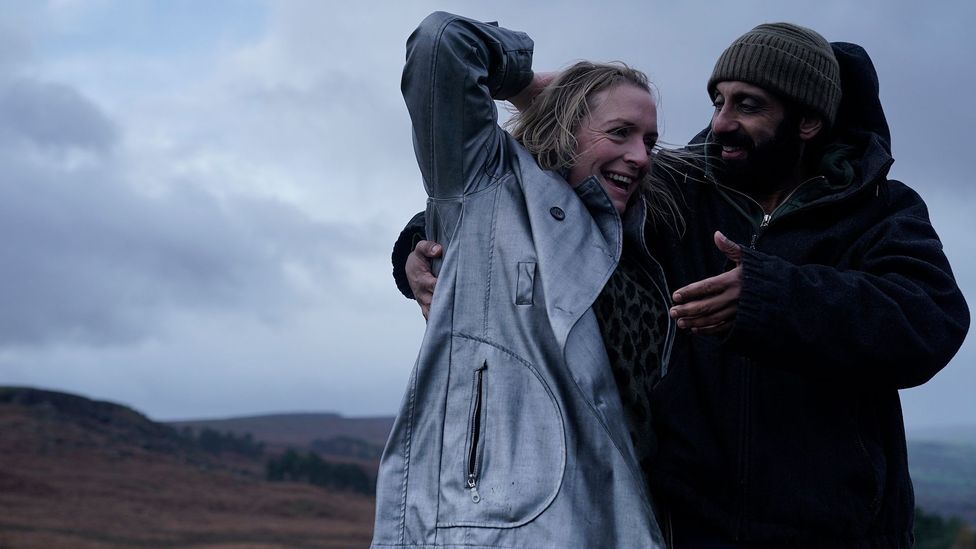 7. Ali & Ava
The best actor nominees at this year's Baftas included the usual big-hitters: Benedict Cumberbatch, Leonardo DiCaprio and Will Smith (a big-hitter in more ways than one). But the nominee who made headlines in the UK was the least well-known of the bunch, Adeel Akhtar, who co-stars with Claire Rushbrook in Ali & Ava. Akhtar plays Ali, a former DJ who is separated from his wife, but who still shares a house with her. Rushbrook plays Ava, a gentle, widowed classroom assistant and mother of four. Clio Barnard's tender middle-aged love story shows how these two lonely souls find each other in Bradford, Yorkshire. "Barnard triumphs in presenting a romance tale that is deeply grounded," says Cheyenne Bunsie at Little White Lies, "yet in its well-matched leads and heartfelt story, still possesses the magic required to sweep the audience off its feet."
Released on 29 July in the US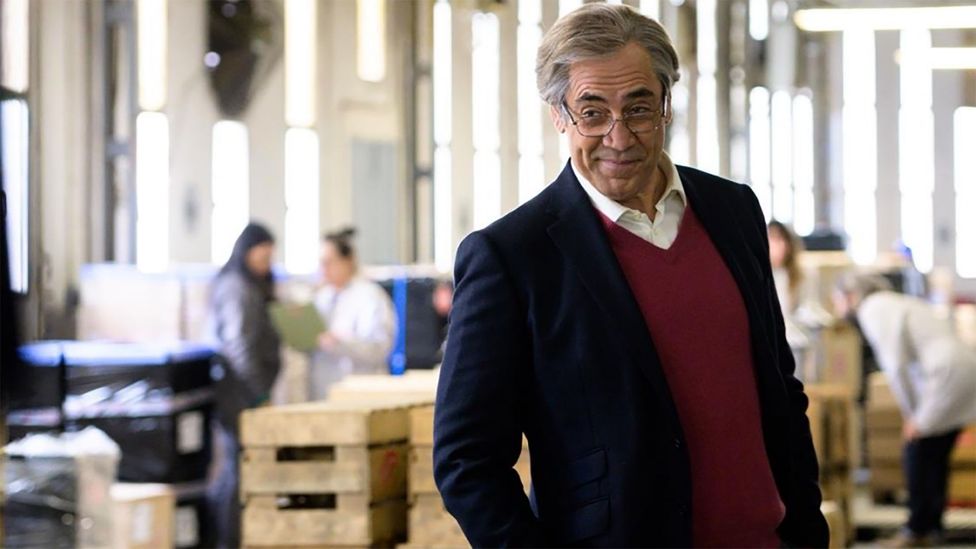 8. The Good Boss
Fernando León de Aranoa's dark workplace comedy was nominated for a record 20 Goyas (the Spanish equivalent of the Oscars), and in February it won six of them, including best film, best director and one for Javier Bardem in the best actor category. Bardem plays Blanco, the paternal CEO of a company that manufactures industrial weighing equipment. He likes to be seen as the archetypal good boss: generous, fair, and friend to everyone. But when his factory is nominated for a Business Excellence award, Blanco is determined to get rid of any employees who might tarnish his gleaming image. "It's a comedy, but no laughing matter," says Paul Byrnes at the Sydney Morning Herald. "It's the blackest of satires – the kind in which a smiling face hides a monstrous heart."
Released on 15 July in the UK and Ireland, 22 July in Finland and 28 July in Germany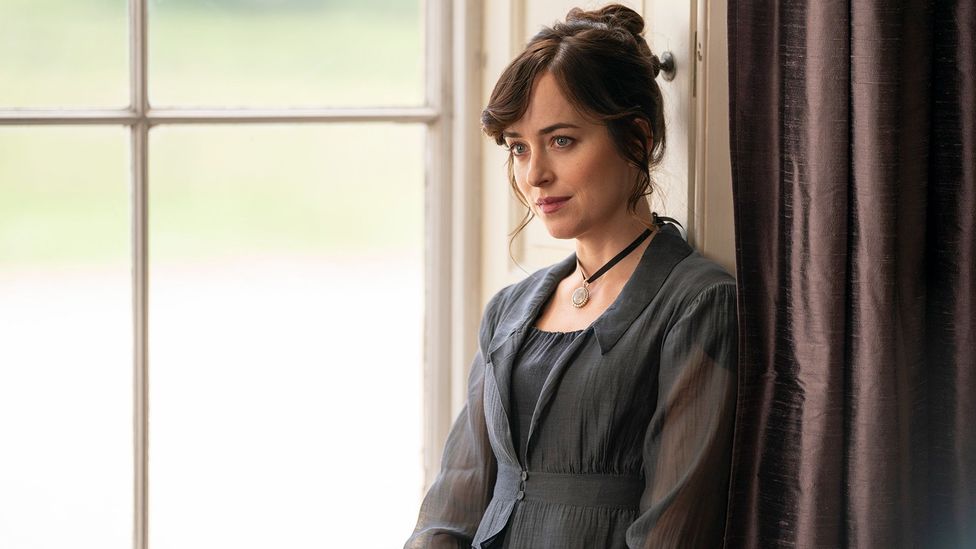 (Credit: Nick Wall/ Netflix)
9. Persuasion
The latest Jane Austen adaptation stars Dakota Johnson as Anne Elliot, who was persuaded not to marry her first love, Captain Frederick Wentworth (Cosmo Jarvis). Seven years later, they have a second chance at love, but this time a rich suitor, William Elliot (Henry Golding), gets in the way. Some Austen fans have grumbled about the film's trailer, which includes contemporary slang and Anne quipping to camera. But its director, Carrie Cracknell, had no qualms about the stylistic updating in Ron Bass and Alice Victoria Winslow's screenplay. "We really hoped it would help the material to connect with a new or younger audience," she told Liam Hess at Vogue. "I was drawn to the occasionally modernised language and themes, breaking the fourth wall and speaking directly to the audience, and the fact that a strong-willed woman remains as much a topic of discussion these days as it was then."
In cinemas on 1 July in the US and 8 July in the UK and released on Netflix on 15 July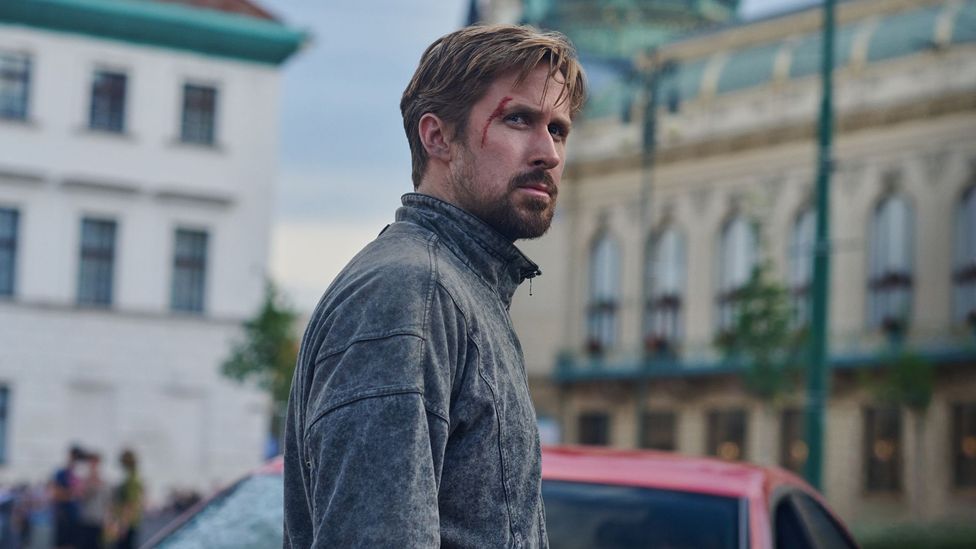 (Credit: Stanislav Honzik/Netflix)
10. The Gray Man
Anthony and Joe Russo, brothers and co-directors of the last two Captain America films and Avengers films, reunite with Captain America himself, Chris Evans, for their adaptation of Mark Greaney's bestselling spy-vs-spy novel. Evans is the villain this time, a psychopathic former CIA agent who puts out a contract on his mysterious ex-colleague, played by Ryan Gosling. The most expensive Netflix film to date, The Gray Man may appear to consist of two attractive men (and one attractive woman, Ana de Armas) having shoot-outs, car chases and fist fights in Prague, but there's a message in there somewhere about the importance of questioning authority. "It's a common theme in all of our movies," Joe Russo told David Crow at Den of Geek. "Be sceptical of the motives of authority when they are claiming that they're on the side of right as an excuse to wield more power and justify extreme violence."
Released on 15 July in some cinemas in the US, UK and Ireland and on Netflix on 22 July
(Credit: Ross Ferguson / Bleecker Street)
11. Mr Malcolm's List
The success of Bridgerton and The Personal History of David Copperfield proved that mainstream audiences were ready to accept historical romances with colour-blind casting. As further evidence, there are two films this month which are set in 19th-Century England but have racially-diverse casts. One of these is Persuasion. The other is Mr Malcolm's List, written by Suzanne Allain. Sope Dirisu plays Mr Malcolm, an eligible bachelor with a list of the qualities he expects his ideal woman to have, and Freida Pinto co-stars as Selina, who pretends to have all those qualities. "I don't think we need to see another period drama the way they've always been made," the director, Emma Holly Jones, explained to Maureen Lee Lenker in Entertainment Weekly. "There's going to be people who bump up against it, but those aren't the people that I made this movie for. I made this movie for women, specifically women of colour, who have never had their own Keira Knightley or their own Sense and Sensibility, all the films that I grew up loving."
Released on 1 July in the US and Canada
Love film and TV? Join BBC Culture Film and TV Club on Facebook, a community for cinephiles all over the world.
If you would like to comment on this story or anything else you have seen on BBC Culture, head over to our Facebook page or message us on Twitter.
And if you liked this story, sign up for the weekly bbc.com features newsletter, called The Essential List. A handpicked selection of stories from BBC Future, Culture, Worklife and Travel, delivered to your inbox every Friday.