10 of the best films to watch this June
(Image credit: Universal Pictures)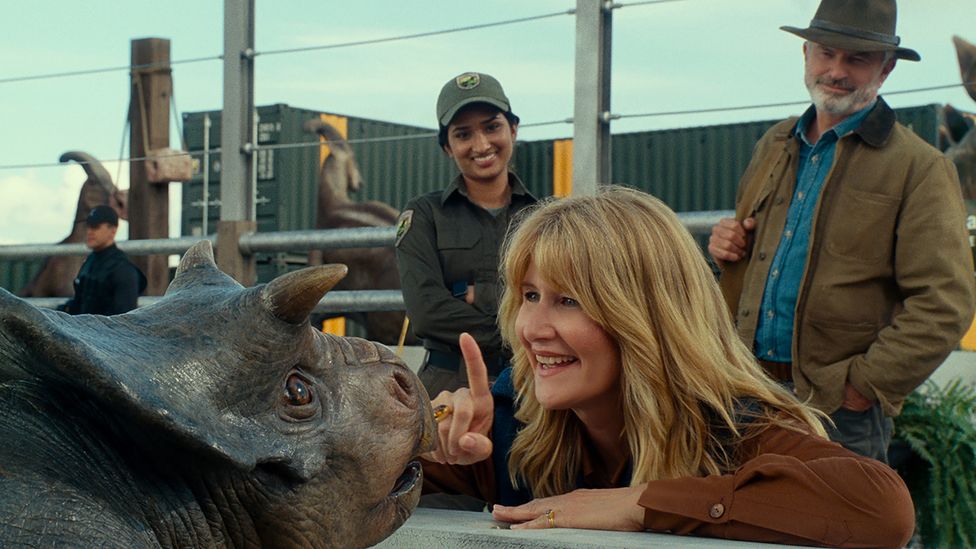 Featuring an Elvis biopic, the Buzz Lightyear origin film and a gentle stop-motion about a shell – these are June's unmissable releases.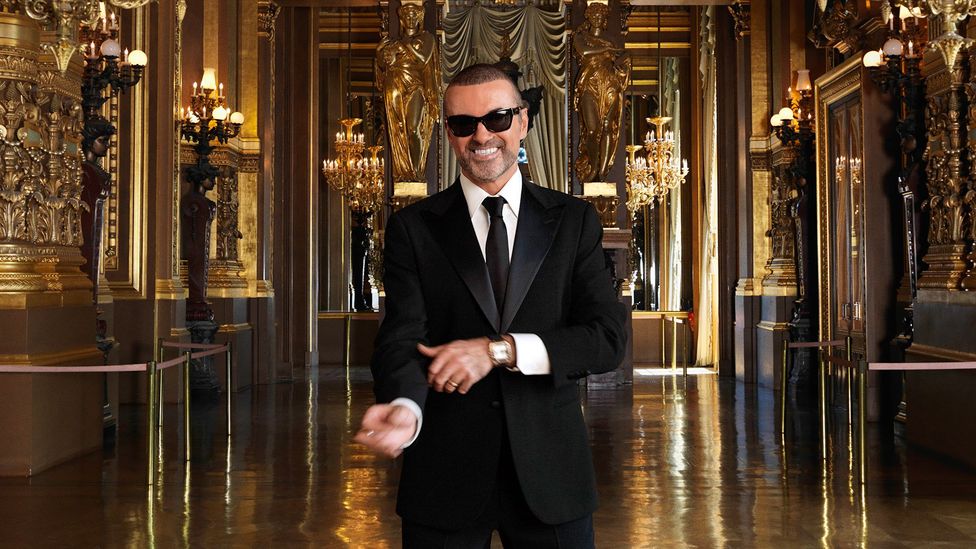 (Credit: Sony Music/ Trafalgar Releasing)
1. George Michael Freedom Uncut
It can't be long before someone releases a biopic of George Michael, the Wham-frontman-turned-solo-megastar. But in the meantime, this documentary covers his rise to fame, his evolution from pop pin-up to Grammy-winning musician, his achievements as a gay-rights activist and altruist, and his arrests for drug offences and public lewdness. The film has been billed as "deeply autobiographical", as Michael himself was working on it with co-director David Austin before he died in 2016 at the age of 53. But it includes tributes from his many famous fans, including Liam Gallagher, who calls him a "modern-day Elvis" and Tony Bennett, who says that Michael "raised the bar to a whole new level".
Released internationally on 22 June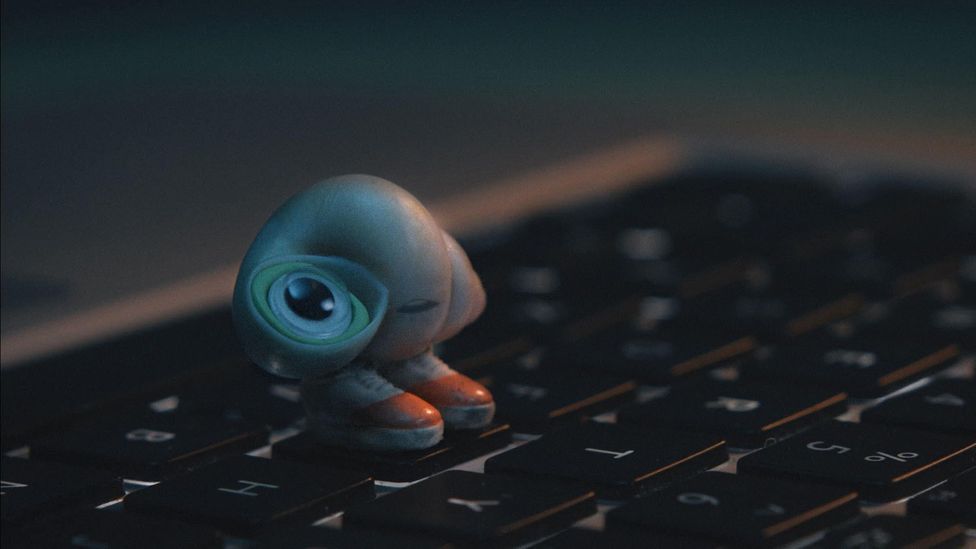 2. Marcel the Shell with Shoes On
Yes, this really is a film about a shell with shoes on: specifically, an inch-tall seashell with one googly eye, who is brought to life via stop-motion animation, and voiced by the co-writer, Jenny Slate (Parks and Recreation). Expanded from a series of award-winning shorts, Dean Fleischer Camp's sweet-natured mock-documentary chronicles Marcel's life with his grandmother (another googly-eyed shell, voiced by Isabella Rossellini) and his search for the rest of his shell family. As quirky as it sounds, Marcel the Shell with Shoes On is far more touching than a comedy about a talking shell has any right to be. "It's about having him go through human experiences like loss and loneliness," says Monica Castillo at The Wrap. "When Slate's childlike character grapples with that type of pain for the first time, the result is heart-breaking… But by the film's end, it feels like the cinematic equivalent of a hug."
Released on 24 June in the US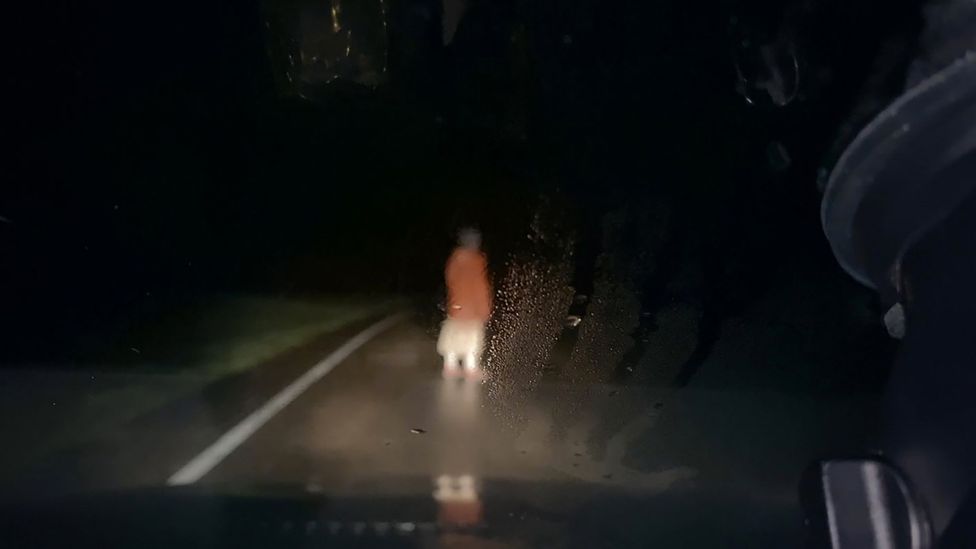 (Credit: Blumhouse/ Momentum Pictures)
3. Dashcam
One of the best films of 2020, Host was a low-budget found-footage horror movie which put a demonic twist on all of our pandemic-related fears. The follow-up from the same director, Rob Savage, and his co-writers, Gemma Hurley and Jed Shepherd, sinks its teeth into the same vein. Shot on an iPhone, the film purports to be drawn from a livestream by a Los Angeles-based musician (Annie Hardy). An outspoken Covid-denier and anti-masker, she flies to London to escape US restrictions and ends up giving an old woman (Angela Enahoro) a lift through the countryside in a friend's car. But the woman is not quite as harmless as she first appears. "Savage, Hurley, and Shepherd have once again proven a canny ability to tap into the darkest corners of the zeitgeist while producing genuinely entertaining and chilling horror," says Jude Dry at IndieWire. "Equal parts confounding, challenging, and insanely fun, Dashcam is horror at its most inventive."
Released on 3 June in the UK, Ireland and the US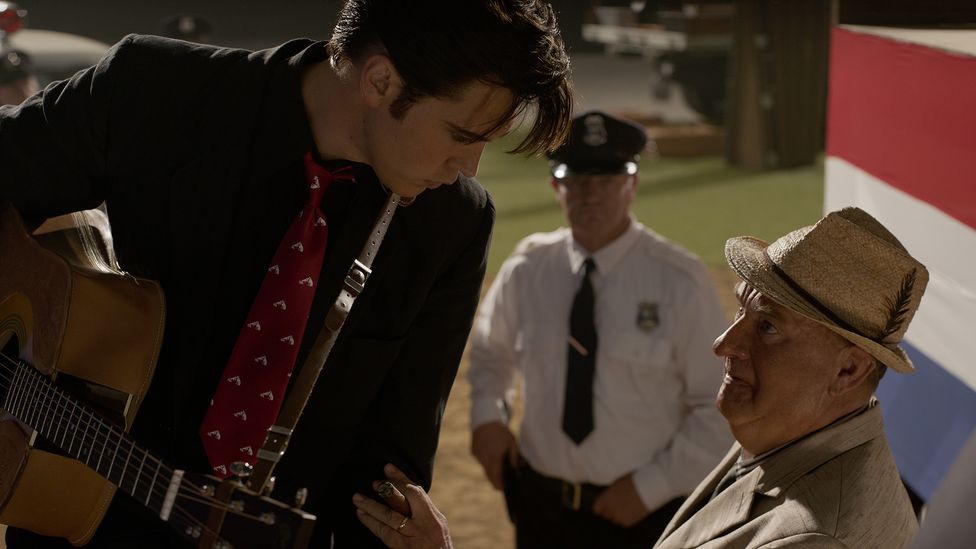 (Credit: Warner Bros Entertainment)
4. Elvis
It's been almost a decade since the release of Baz Luhrmann's The Great Gatsby, but the Australian writer-director of Strictly Ballroom, Romeo + Juliet, and Moulin Rouge! is back at last with a typically glitzy and frenetic biopic of The King of Rock 'n' Roll. Austin Butler plays the hip-swivelling Elvis Presley, alongside Olivia DeJonge as his wife Priscilla and Tom Hanks as his manager, "Colonel" Tom Parker, the conniving Dutch carnival worker who reinvented himself as an all-American impresario. "Butler makes a compelling argument for the power of Elvis," says Clarisse Loughrey at The Independent, "at a time when the musician's arguably lost a little of his cultural cachet. So does Luhrmann. And while not everyone will be convinced by their efforts – I know that I'm ready for Elvis to be cool again."
Released internationally on 24 June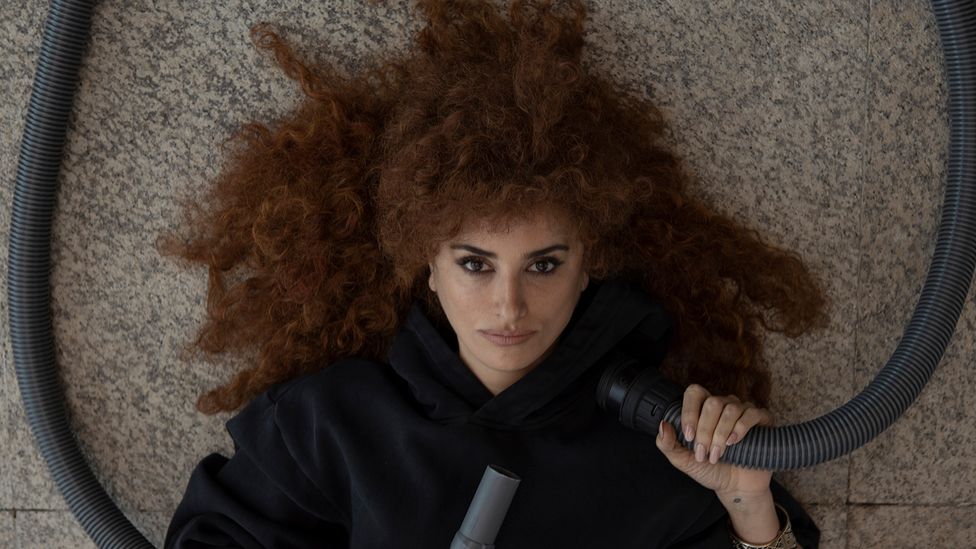 (Credit: Media Pro Studio)
5. Official Competition
Penélope Cruz and Antonio Banderas have been two of Spanish cinema's most glamorous superstars for decades, and yet have only rarely acted on screen together. Now, once again, that wrong has been righted by Official Competition, a delicious movie-business satire written and directed by Gastón Duprat and Mariano Cohn. Cruz is a pretentious art-house director who is adapting a Nobel-prizewinning novel. Banderas is a vapid Hollywood action hero who is hired to star in it, and Oscar Martínez joins them as a snooty theatre veteran who grudgingly agrees to play Banderas's brother. The two men aren't keen on each other, and they're even less keen on the demanding director whose eccentric rehearsal methods border on torture. "From film festival press conferences to deadly serious discussions about process to unquenchable rivalries," says Sophie Monks Kaufman at The Playlist, "it hits the nail on the head again and again. Yet it also has a fondness for the characters it depicts, ridiculous as it knows them to be."
Released on 1 June in France, 9 June in Singapore, 17 June in the US and 30 June in Germany
6. Brian And Charles
Not a typical science-fiction movie, Brian and Charles is a low-budget, low-key British comedy starring and co-written by David Earl, a regular in Ricky Gervais's sitcoms. Earl plays Brian, a grumpy inventor who lives in a cottage in a remote corner of rural Wales. When loneliness gets the better of him, he decides to build a robot out of washing machine parts and an old mannequin head, and, three days later, he has an artificially-intelligent, slightly annoying new friend (Chris Hayward, also the co-writer) that he names Charles. Brian and Charles is "this year's sweetest film by a country mile," says Cory Woodroof at Nashville Scene. "It's like an Edgar Wright/Mighty Boosh project thrown into a cotton-candy machine, but also one of the most surprising films about being a parent, even when your son is a 7ft-tall robot who loves cabbages."
Released on 17 June in the US and Canada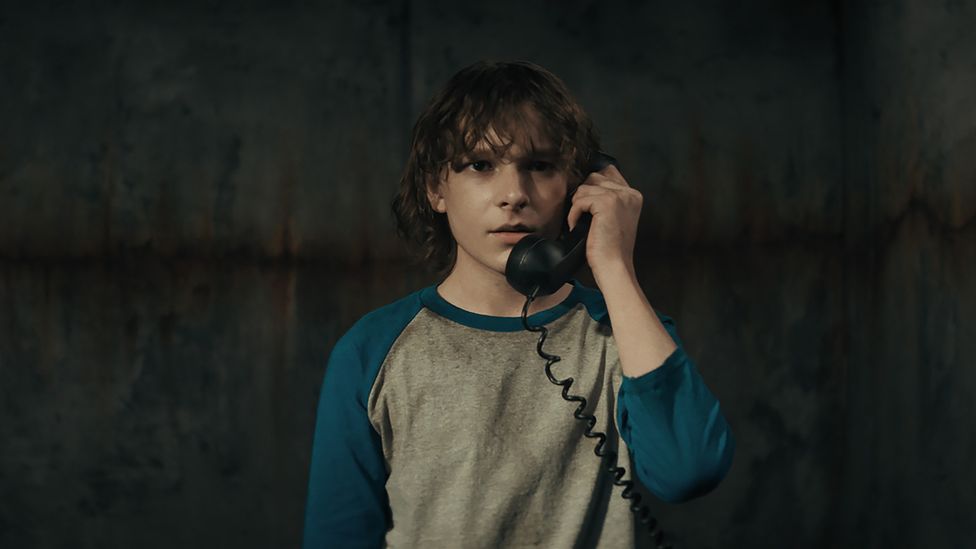 (Credit: Universal Pictures)
7. The Black Phone
Having directed the first Doctor Strange in 2016, Scott Derrickson dropped out of the sequel to make a creepy horror film redolent of his 2012 hit, Sinister. Adapted from a short story by Joe Hill, The Black Phone is set in suburban Colorado in 1978. Several local children have been abducted by someone the newspapers are calling "The Grabber", but that doesn't stop one boy, Finney (Mason Thames), talking to a magician (Ethan Hawke) he bumps into after school. Sure enough, Finney finds himself locked away in a soundproof basement. But he's not quite alone. A disconnected phone starts ringing, and soon he is listening to advice from the ghosts of The Grabber's previous victims. The Black Phone "has managed to exceed extremely high expectations in nearly every aspect," says Amelia Emberwing at IGN. "The supernatural element supports the terror, but it's the reality of Finney's situation and Hawke's unnerving Grabber that keep the tension throughout the story."
Released internationally on 24 June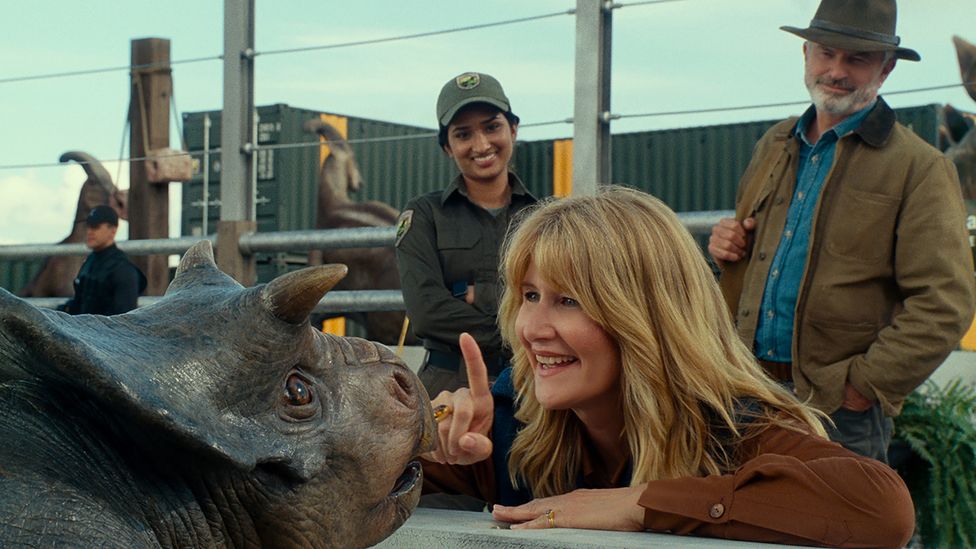 (Credit: Universal Pictures)
8. Jurassic World Dominion
Jurassic World Dominion is the final film in the second trilogy of dino-movies – and it's the first one which really deserves to be called "Jurassic World" rather than "Jurassic Park". Yes, prehistoric monsters are out and about in the wild this time around, rather than being stuck in a theme park. "The world I get excited about is the one where a dinosaur might run out in front of your car on a foggy backroad, or invade your campground looking for food," the film's director, Colin Trevorrow, told fan site Jurassic Outpost. "A world where dinosaur interaction is unlikely but possible – the same way we watch out for bears or sharks." What's even more exciting is that the (human) stars from the first Jurassic film have reunited, so Sam Neill, Laura Dern and Jeff Goldblum will be teaching Chris Pratt and Bryce Dallas Howard how to dodge a hungry T-Rex.
Released internationally on 10 June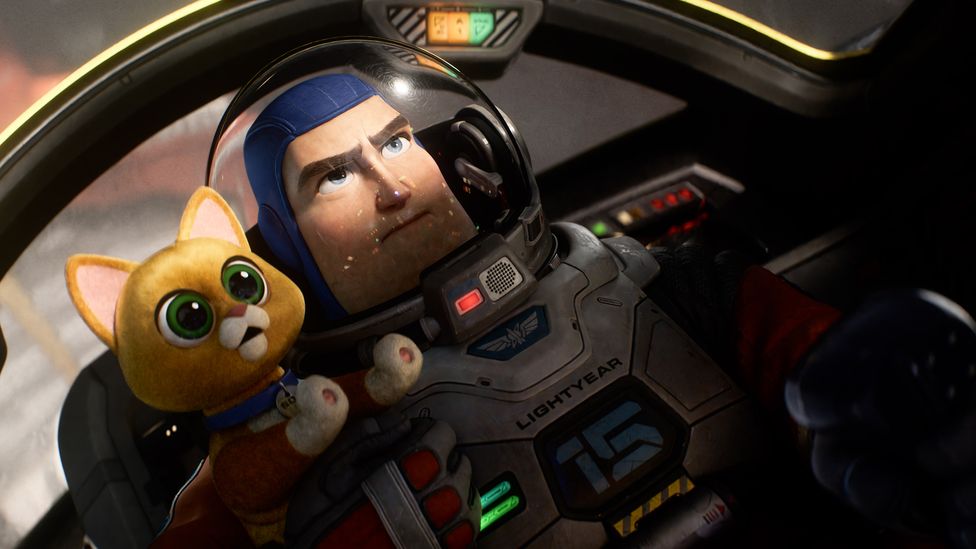 9. Lightyear
After four Toy Story films, everyone's favourite space ranger action figure, Buzz Lightyear, gets to leave Woody and friends behind, and go off on an adventure on his own. Or so you might assume. In fact, the latest Pixar cartoon isn't about the toy. The idea is that the Buzz in Toy Story was a piece of spin-off merchandising, and that this new film is the Hollywood blockbuster which inspired that merchandising in the first place – hence it's Chris Evans rather than Tim Allen who provides Buzz's voice. Confused? To make matters even more complicated, the film-makers have tried to give it the rough-and-ready look of the 1970s and 1980s sci-fi movies which were made before the advent of CGI. "What we focused on was really trying to emulate a cinematic feel and making it chunky," the film's director, Angus MacLane told James White at Empire. "For me, it was important to have that solid feel of the models and motion-control spaceships of movies of that era."
Released internationally on 17 June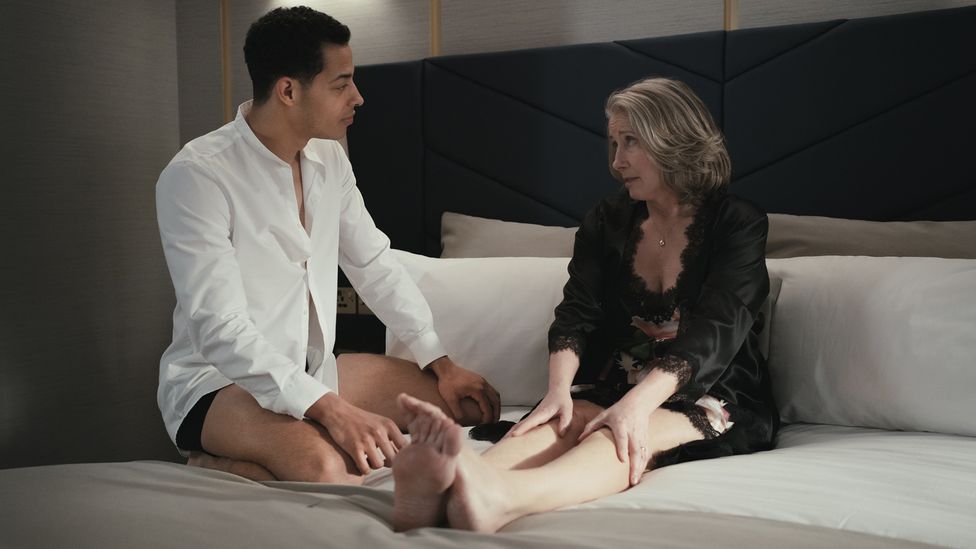 (Credit: Nick Wall/ GoodLuckLeoLimited)
10. Good Luck to You, Leo Grande
Good luck to you, Emma Thompson – not that you'll need it. Thompson will get rave reviews for her performance in this charming British comedy drama. And so will her leading man, Daryl McCormack (Peaky Blinders). "We already knew that Thompson is an ageless treasure urgently overdue for her next Oscar nomination," says Tomris Laffley at Harper's Bazaar. "But do also keep an eye on her co-star… It's only a matter of time that he becomes Hollywood's next heartthrob with acting chops to spare." Written by Katy Brand and directed by Sophie Hyde, the film is more-or-less a two-hander, and set almost entirely in one hotel room. Thompson plays Nancy Stokes, a retired religious-education teacher who has just been widowed after three decades in a passionless marriage. Determined to make up for lost time, she hires a suave twenty-something sex worker to do all the things with her that she never did with her husband. But their conversations are just as intimate and revealing as everything else they get up to.
Released on 17 June in the UK and Ireland in cinemas, and the US on Hulu
Love film and TV? Join BBC Culture Film and TV Club on Facebook, a community for cinephiles all over the world.
If you would like to comment on this story or anything else you have seen on BBC Culture, head over to our Facebook page or message us on Twitter.
And if you liked this story, sign up for the weekly bbc.com features newsletter, called The Essential List. A handpicked selection of stories from BBC Future, Culture, Worklife and Travel, delivered to your inbox every Friday.