11 of the best TV shows to watch this June
(Image credit: Alyssa Moran/Peacock)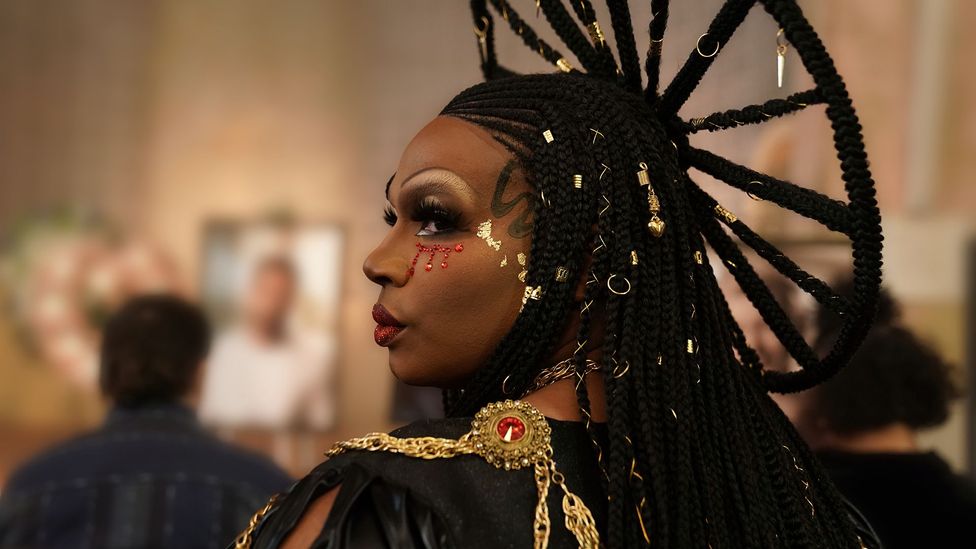 From the return of Borgen and Only Murders in the Building, to the debut of the MCU's first Muslim superhero, Amy Charles runs down this month's unmissable TV to watch and stream.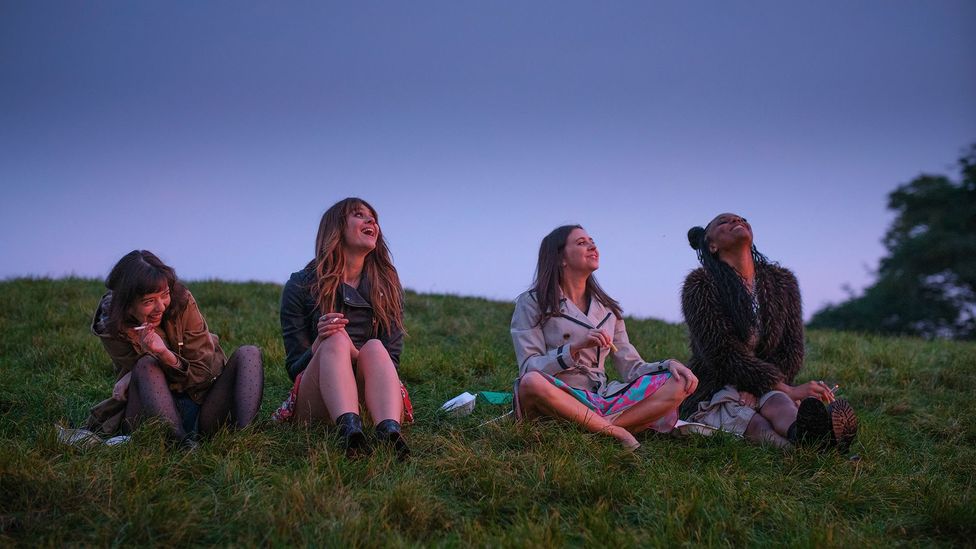 (Credit: BBC / Universal International Studios Ltd)
1. Everything I Know About Love
Published in 2018, podcaster, author and journalist Dolly Alderton's best-selling memoir, Everything I Know About Love, was a literary sensation. The frank and fantastically funny debut documented the ups and downs of her teenage and early-20s life, navigating friendships, flings and fitting in. Now, the BBC have adapted it into a seven-part series starring Emma Appleton (Traitors) and Bel Powley (The Morning Show) as leads Maggie and Birdy. Set in 2012 London but with flashbacks to earlier years, the central story will revolve around this pair's friendship as they grow up together. Speaking to The Guardian, Powley said: "I think Dolly has nailed the young female experience of finding your place in the world – working out who you are in terms of your career, your love life, your sexuality, your friends." Watch the trailer here.
Everything I Know About Love is released on BBC One and BBC iPlayer on 7 June in the UK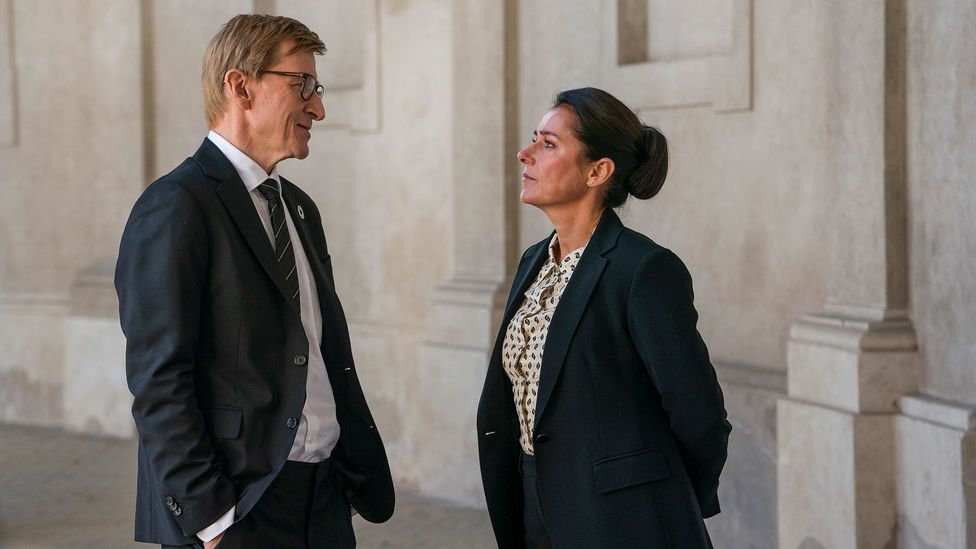 (Credit: Mike Kollöffel / Netflix)
2. Borgen: Power and Glory
Danish political drama Borgen has legions of fans all over the world, and was last year named the 40th greatest TV show of the 21st Century in a BBC Culture poll. And those fans will be rejoicing as it returns for a fourth series, after nine years away. Rechristened Borgen: Power and Glory, the series picks up with newly-appointed foreign minister Birgitte Nyborg (Sidse Babett Knudsen) dealing with a struggle for power after oil is discovered in the Arctic. Touching on climate change, the modern political world and how power corrupts, "Borgen continues to be the best political drama ever," wrote BBC Culture's Caryn James. "The new season remarkably manages to keep its old DNA while adding timely themes, including social media, and emphasising global politics." Watch the trailer here.
Borgen: Power and Glory is already available on Netflix in the Nordics, and will premiere for the rest of the world on 2 June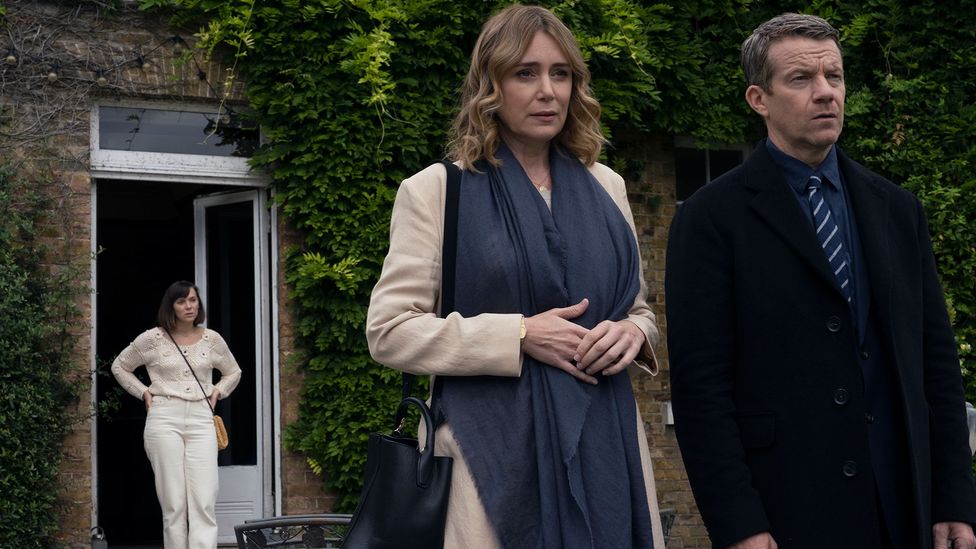 (Credit: Sky/ David Appleby)
3. The Midwich Cuckoos
Midwich is as seemingly normal as any other English suburb, marked by quiet roads, nuclear families and little in the way of drama. Until one sleepy summer's day, that is, when the power and communication lines drop, people pass out in the street and then all women of childbearing age suddenly become pregnant. John Wyndham's classic sci-fi novel has been reimagined once again – it was also the base text for both Village of the Damned films – this time for the 21st Century, in this new adaptation by David Farr (The Night Manager, Hanna). Starring Keeley Hawes (Bodyguard) as the psychologist helping the families through this odd event, and Max Beesley (The Outsider) as the police officer trying to maintain order – all while a very sinister truth comes to light. "This is a fresh and propulsive spin on a familiar story. The suburbs have never seemed scarier," wrote Katie Rosseinsky in The Evening Standard. Watch the trailer here.
The Midwich Cuckoos premieres on Sky Max on 2 June, and is released on Now on 3 June, in the UK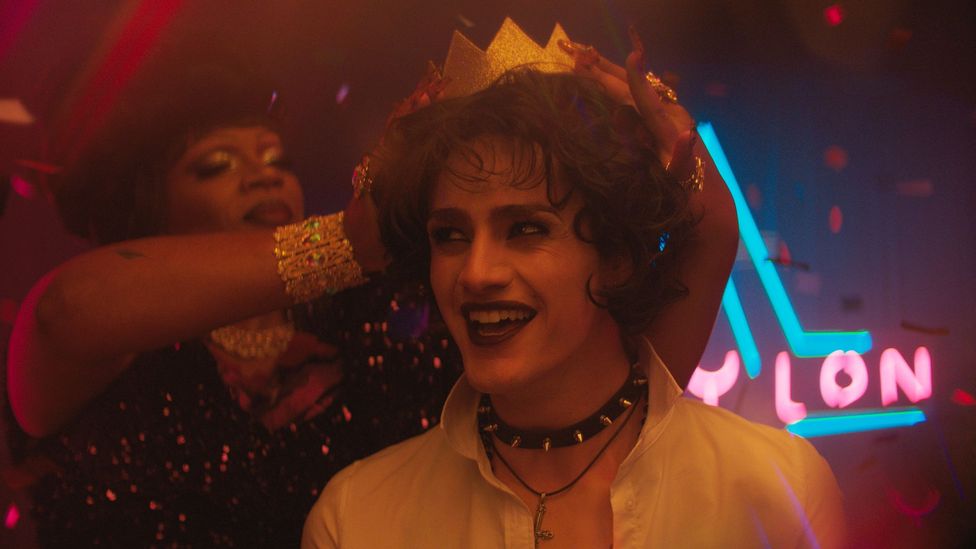 4. Queer as Folk
When, in 1999, Queer as Folk first appeared on TV, it was nothing short of revolutionary. Following the lives of three gay men living in Manchester, Russell T Davies' comedy drama portrayed their lives "in a frank, funny and explicit way that had never been seen on screens before," as BBC News' Joseph Lee wrote. Having been remade in the US once before, the show has spawned a second transatlantic spin-off. Set in New Orleans, it follows a group of friends in the aftermath of a tragedy. The regular cast includes Devin Way (Grey's Anatomy), Fin Argus (Clouds), Jesse James Keitel (Big Sky), Johnny Sibilly (Hacks), Ryan O'Connell (Special) and newcomer CG – while Kim Cattrall, Juliette Lewis and Ed Begley Jr are among the high-profile guest stars. Davies, who is serving as a producer on this reboot, said in a statement: "The 2022 show is more diverse, more wild, more free, more angry – everything a queer show should be." Watch the trailer here.
Queer as Folk premieres on Peacock on 9 June in the US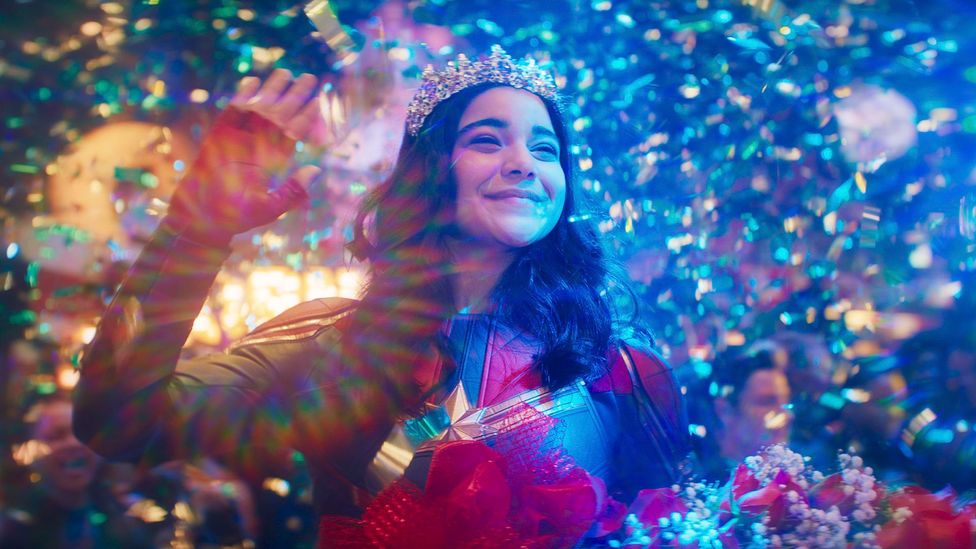 5. Ms Marvel
"It's not usually the brown girls from Jersey City who save the world," the MCU's latest addition says in the Ms Marvel trailer. She isn't a billionaire with a metal suit or a super soldier who has been injected with a potent serum to create the ultimate fighter – she's Kamala Khan, a Muslim-American teenager living in New Jersey and just trying to get through high school, a task which isn't helped by the sudden addition of superpowers to her life. Played by newcomer Iman Vellani, Khan loves video games, fan-fiction and superheroes – particularly Captain Marvel. Speaking to Cosmopolitan Middle East, Vellani said that Brie Larson – who plays Captain Marvel – reached out to her when she got the part: "she's been my greatest resource and mentor throughout this whole process". The show isn't just your usual superhero fare either – with Vellani saying it leans into a "coming-of-age, corny vibe", taking inspiration from the likes of Eighth Grade, Ladybird and Scott Pilgrim.
Ms Marvel is released on 9 June on Disney+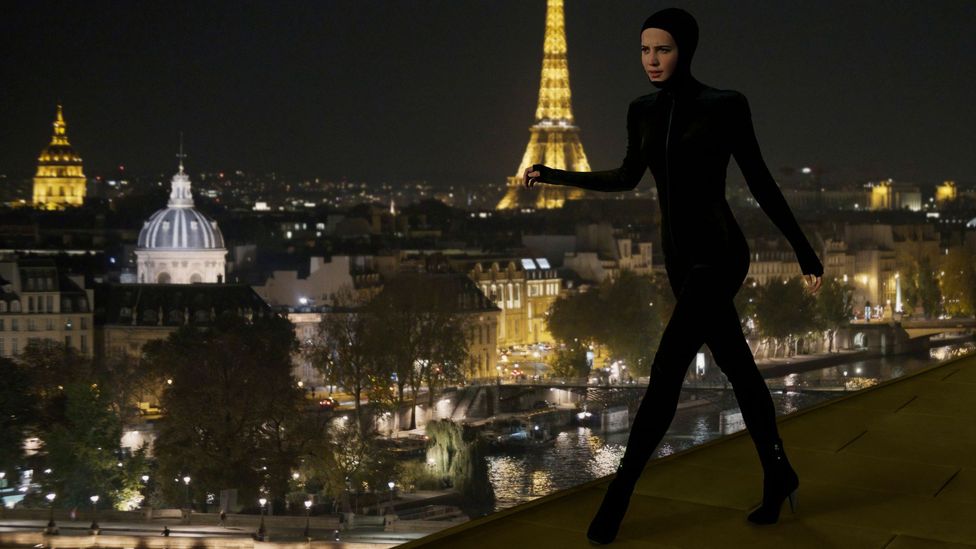 (Credit: Carole Bethuel/HBO)
6. Irma Vep
In 1996, Olivier Assayas released Irma Vep – a film whose plot is centred on an auteur remaking the classic silent film Les Vampires. Now, Assayas is remaking his film into a TV series – so it's a TV series remake of a film about a remake, but this time, they're making a TV series. Lost yet? Alicia Vikander (The Danish Girl) is Mira, a disillusioned American movie star who goes to France to play Irma Vep – but the boundaries between herself and her character begin to blur. The first three episodes of this eight-episode series premiered at Cannes, where Screen Daily's Jonathan Romney called it "a cannily crafted, enjoyable and sometimes cheekily scabrous show". Assayas' original film was a comment on the French film industry, and this remake seems to want to update that take. He told Variety "Everything in the history of cinema seems to have just exploded, and you're trying to understand what the new picture is… it's an exciting moment to make a movie about cinema, and especially about going back to the basics." Watch the teaser trailer here.
Irma Vep premieres on 6 June on HBO and HBO Max in the US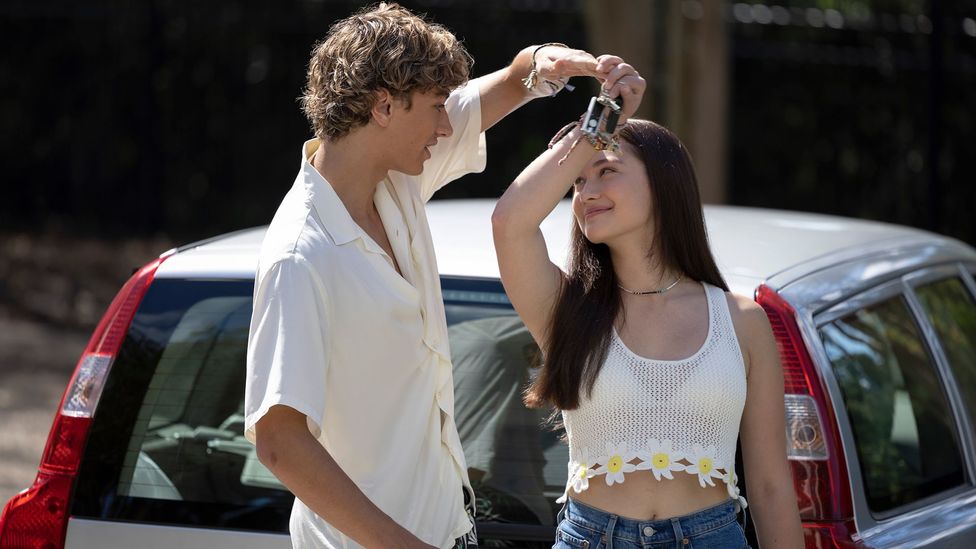 (Credit: Peter Taylor/ Prime Video)
7. The Summer I Turned Pretty
Fans of hit Netflix rom-com To All the Boys I've Loved Before, a feature film based on Jenny Han's novel of the same name, should rejoice – now another adaptation of a Han novel is coming to your screens, this time as a seven episode-long series. The story centres on Belly (newcomer Lola Tung), who is stuck in a love triangle with two brothers, Conrad (Christopher Briney) and Jeremiah (Gavin Casalegno), as they navigate a long, hot summer where just about anything could happen. "We'll see the night swims and big crushes and all those sort of big, epic love moments this season," Han, who also is co-showrunner and wrote the pilot, told Entertainment Weekly. And if you're a fan of the book, keep your eyes peeled, as Han has promised Easter eggs dropping throughout the series. Watch the teaser trailer here.
The Summer I Turned Pretty is released on 17 June on Prime Video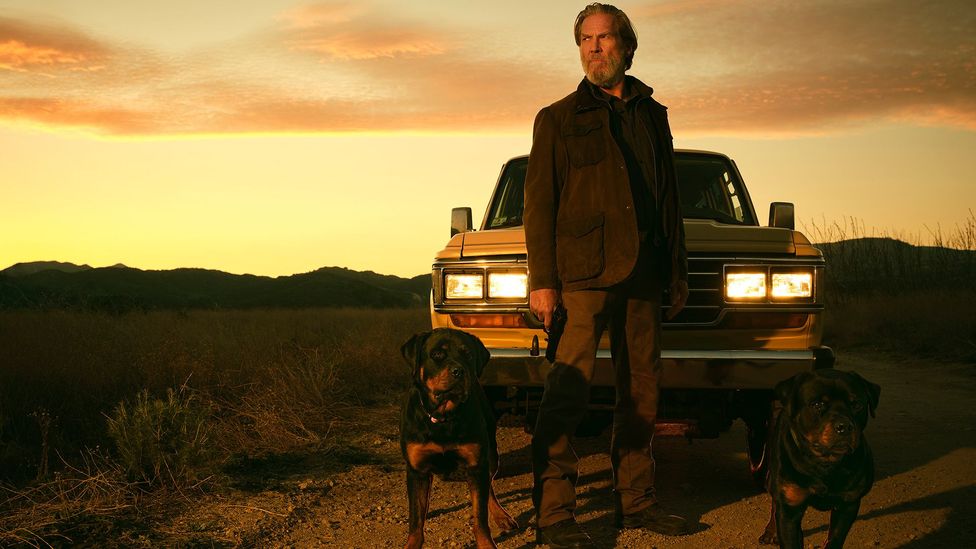 (Credit: Kurt Iswarienko/FX)
8. The Old Man
Thomas Perry's 2017 book, The Old Man, was called an "engrossing if not flawless thriller" by Publishers Weekly, so it waits to be seen how flawed or not this on-screen adaptation will be. It certainly has a great cast going for it, led by screen legend Jeff Bridges as Dan Chase, an off-grid former CIA agent with a complicated past, who is targeted by an assassin, forcing him on the run. The Crown's John Lithgow is Harold Harper, a senior member of the FBI, who is also hunting Chase. And so, a hunt for the man, as well as a hunt for the truth is, on. Amy Brenneman (Shining Girls), Alia Shawkat (Arrested Development) and Gbenga Akinnagbe (The Wire) co-star. The production of the show was halted when its star, Bridges, contracted Covid-19 while also being treated for cancer. He told People Magazine that he was "pretty close to dying" during his nearly-five-month hospital stay, going on to say that when The Old Man got back to production and started getting into shape, he realised "we are coming up with something really cool here". Watch the trailer here.
The Old Man premieres on 16 June on FX and Hulu in the US, and will be on Disney+ in the UK later this year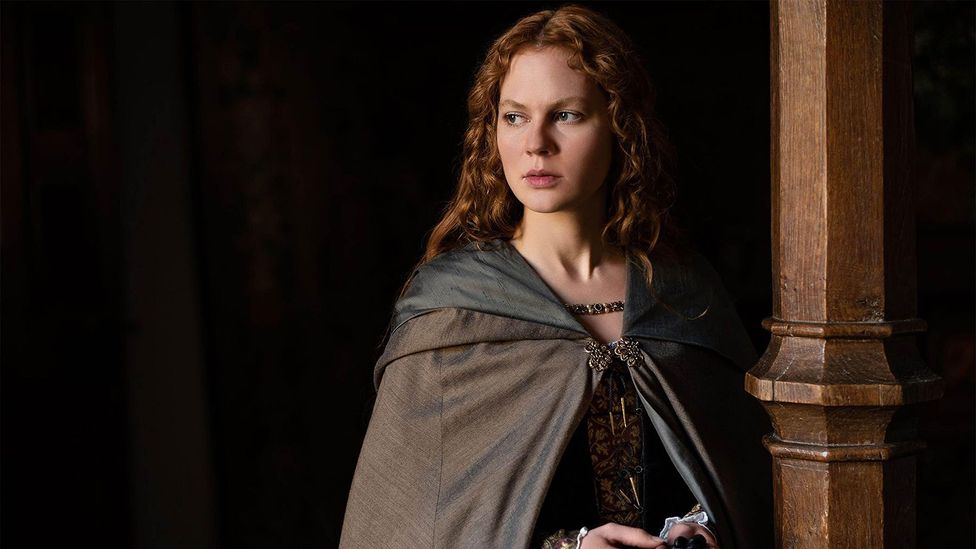 9. Becoming Elizabeth
As embodied by countless actresses on screen, Elizabeth I is a well-documented historical figure, but most studies of her focus on her time as monarch. But when she ascended the throne at the age of 25, she had already lost both parents, her brother and sister, and been embroiled in complex questions of religion, power and sovereignty – and this new drama aims to unpick that early life, looking at her loves, family and how she became the woman she was. Alicia von Rittberg (Fury) stars as the young queen-to-be, Romola Garai (The Miniaturist) is her sister Mary and Jessica Raine (Call the Midwife) is Henry VIII's final wife Catherine Parr. The series was created and executive produced by playwright Anya Reiss, who told Deadline: "I never knew what went on during her brother's reign. I never knew about this relationship she had with Thomas Seymour. And there's being able to touch on relevant things now such as consent, gender imbalance, and power imbalance in relationships." Watch the trailer here.
Becoming Elizabeth premieres on 12 June on Starz in the US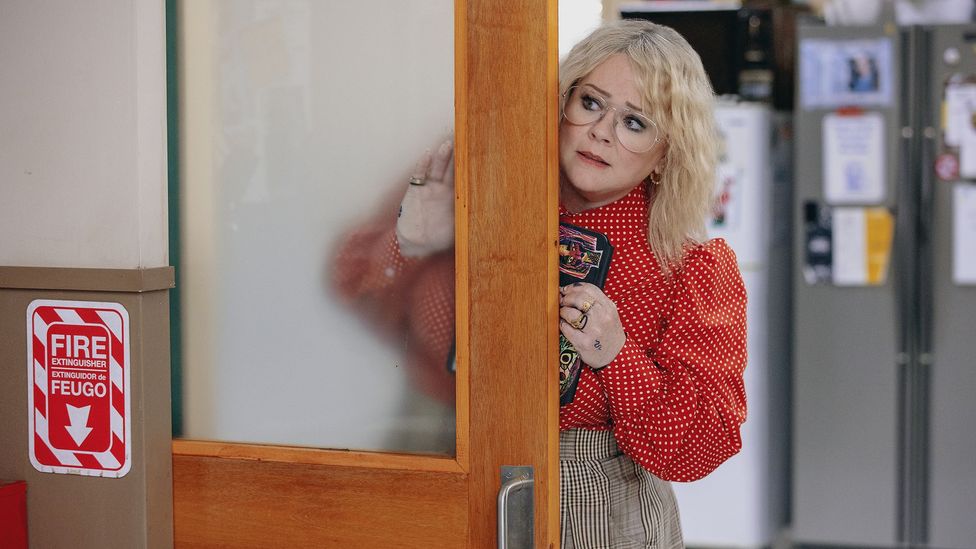 (Credit: Vince Valitutti/Netflix)
10. God's Favourite Idiot
In this wacky new sitcom, Clark Thompson falls in love with his co-worker, Amily Luck, at the same time as he suddenly becomes a messenger for God. Created by and starring comic Ben Falcone, this workplace-comedy-come-biblical-satire also features his superstar wife Melissa McCarthy as Amily, as well as the Four Horsemen of the Apocalypse and a whole heap of chaos. One of those series whose wacky premise suggests you should expect the unexpected. Falcone and McCarthy are frequent screen collaborators though let's hope it's better than their last effort together, Netflix movie Thunder Force. Watch the trailer here.
God's Favourite Idiot is released on 15 June on Netflix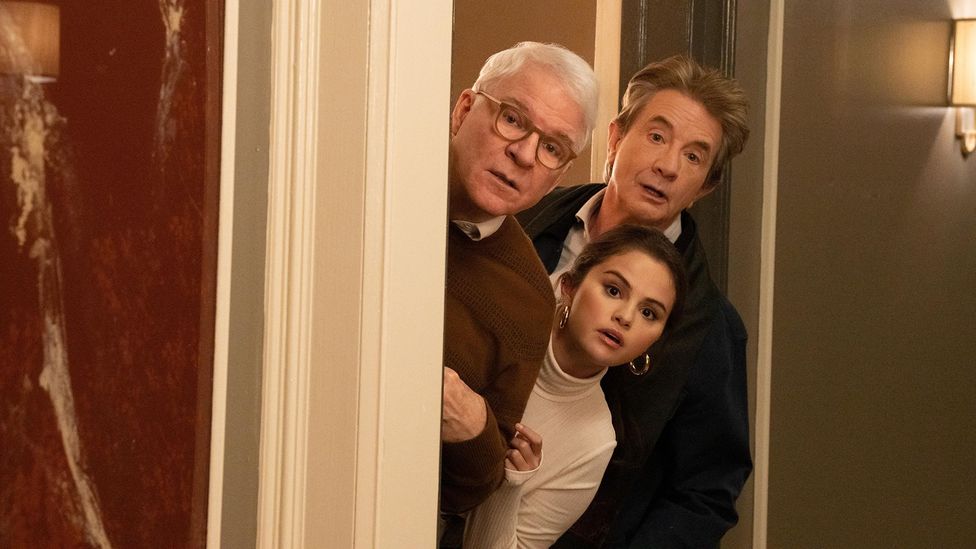 (Credit: Craig Blankenhorn/Hulu)
11. Only Murders in the Building
The word-of-mouth whodunnit hit from last year is back for a second series, with its central trio of amateur detectives-cum-true-crime podcasters reunited to solve another murder in their apartment block, the Arconia. This time, Charles (Steve Martin) Oliver (Martin Short) and Mabel (Selena Gomez) are looking into the death of building manager Bunny Folger, but they're also prime suspects in the killing, all the while producing their now-high-profile podcast. Supermodel Cara Delevingne joins the cast, and Shirley MacLaine and Amy Schumer make guest appearances. Speaking to Vanity Fair, showrunner and cocreator John Hoffman said the narrative of the new series centres around "being framed, and then reframing everything for the world at large to understand what happened to this woman in this building". Watch the teaser trailer here.
Only Murders in the Building series two premieres on 28 June on Hulu in the US and on Disney+ in the UK
Love film and TV? Join BBC Culture Film and TV Club on Facebook, a community for cinephiles all over the world.
If you would like to comment on this story or anything else you have seen on BBC Culture, head over to our Facebook page or message us on Twitter.
And if you liked this story, sign up for the weekly bbc.com features newsletter, called The Essential List. A handpicked selection of stories from BBC Future, Culture, Worklife and Travel, delivered to your inbox every Friday.